Syria
Syrian Army Captures ISIL-Held Town Adjacent to Al-Bab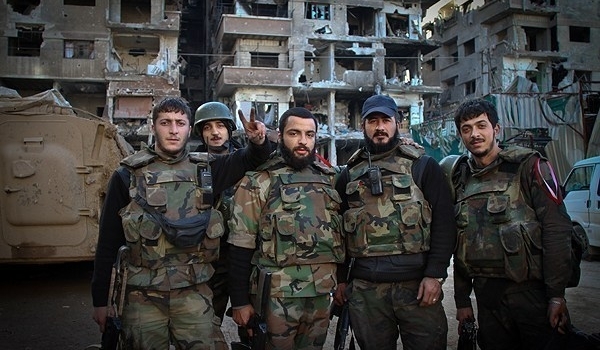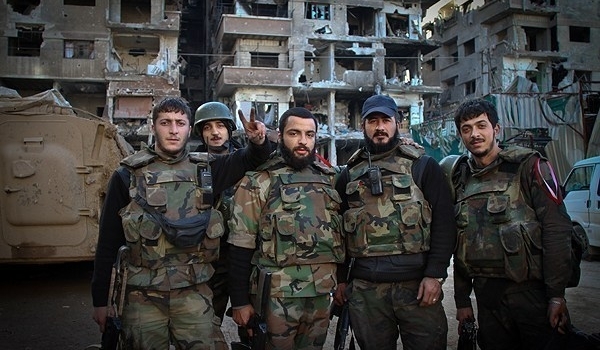 The Syrian Army troops continued their advances against ISIL in the Eastern parts of Aleppo province, and seized a strategic town close to the Southern gates of the town of al-Bab on Sunday.
The army soldiers started their operation in the town of Tadif this morning and managed to purge the town of ISIL terrorists after several hours of fierce clashes.
A military source said the army men started the Tadif operation from the town of Abu Taltal and opened their way into the key town.
Clashes are now underway in areas surrounding the newly-liberated town, he added.
The source further stated that no fighting has thus far been reported between the Syrian soldiers and the Turkish forces deployed in the region.
Reports said earlier today that the army troops engaged in fierce clashes with ISIL and managed to win back the towns of Laqiteh, al-Shami, Syritel hill (Tal Fikheh) and Abu Jabbar Kabir and al-Maqzouwat farms South of the terrorist-held town of al-Bab.
Field sources in Eastern Aleppo said that the army men also pushed ISIL back from the towns of Mastariheh Meiri, strategic Salim mountain, Um Khazreh mountain, Khirbet al-Kayar, Qasr al-Brij, Shahnaseh, al-Mazroufeh and several more positons and farms in the region.
A large number of ISIL terrorists, including foreign nationals, were killed and a number of bomb-laden suicide vehicles were destroyed in the army advances.