Syria
Syrian Army captures massive jihadist weapons factory in West Ghouta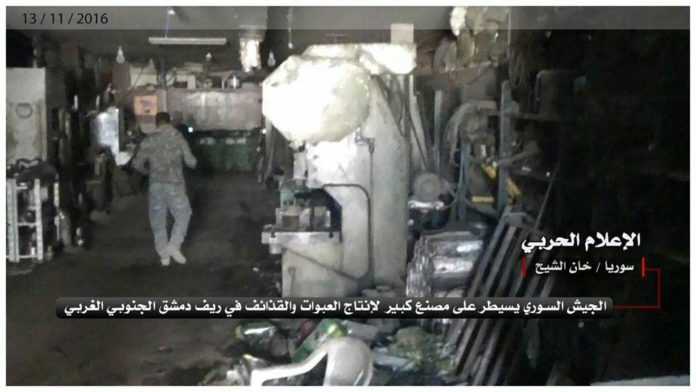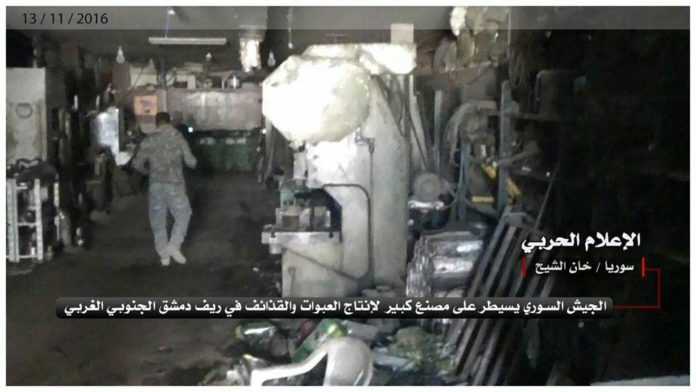 The Syrian Arab Army's 42nd Brigade of the 4th Mechanized Division captured a massive weapons factory near Khan Al-Sheih that belonged to the jihadist rebels of Jabhat Fateh Al-Sham (formerly Al-Nusra Front) on Sunday.
Based on footage released by pro-government outlets, the weapons factory that was captured by the Syrian Army on Sunday was used to make IEDs (improvised explosive device), mortar shells, and hellfire cannons for Jabhat Fateh Al-Sham and their associates.
According to a military source in Damascus, this is considered the largest jihadist weapons factory in the West Ghouta region and one of the biggest in the Rif Dimashq Governorate.
Military operations are still ongoing tonight in the West Ghouta, as the Syrian Arab Army continues their offensive near Khan Al-Sheih.