Syria
Syrian Army Captures More Terrorist-Held Regions in Southern Aleppo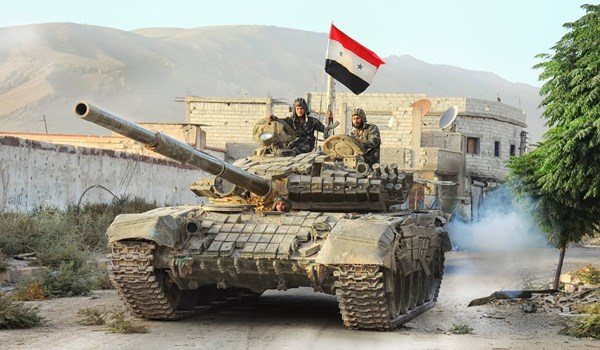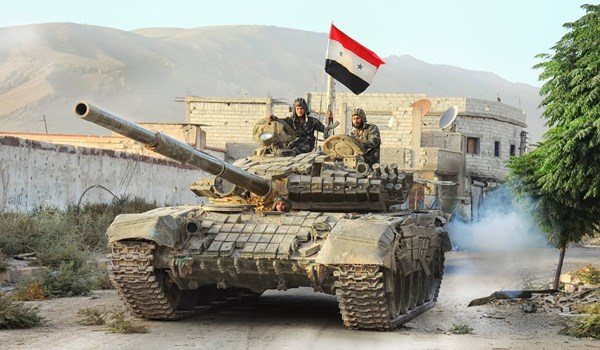 The Syrian Army soldiers raided the positions of the Al-Nusra Front (Tahrir al-Sham Hay'at or the Levant Liberation Board) West of the town of Khanasser in Southern Aleppo on Friday, imposing control over a key town.
The army soldiers, led by the Republican Guard, stormed the Al-Nusra positions in the small town of al-Rashidiyah near the Khanasser-Ithriya Highway.
Not long after launching the attack, the Syrian Army and their allies announced full control over al-Rashidiyah, forcing the remaining pockets of the terrorists to retreat West towards Idlib province.
The Syrian Army is now pushing West of al-Rashidiyah in a bid to expand their control over Southern Aleppo.
Websites affiliated to the terrorists reported on Thursday that Nouralddeen al-Zinki terrorists gained control of the village of Basartoun and Al-Nusra's checkpoint in Taqad-Abazmo road in an infighting with other members of Tahrir al-Sham militants.
Also, other reports said that during the clashes, Tahrir al-Sham terrorists won control of the village of Deir Hessan in Western Aleppo, expelling Nouralddeen al-Zinki terrorists and commanders' family members from the region.