Syria
Syrian Army captures over 50km2 of territory in 24 hours – map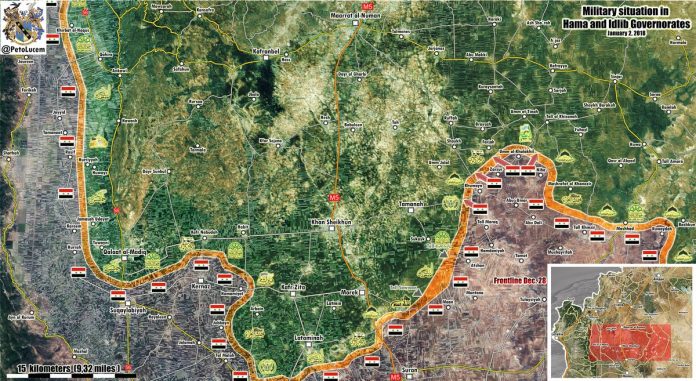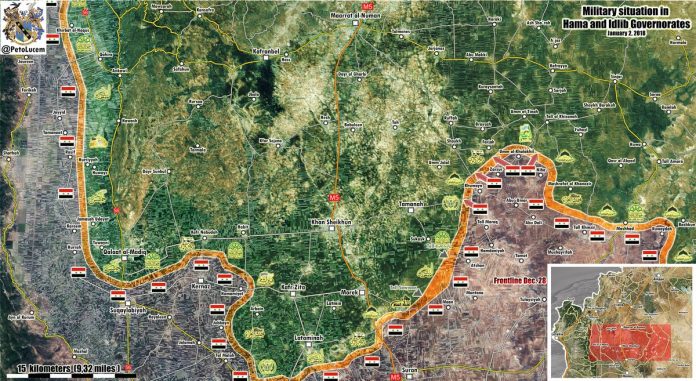 It has been a rough start to the new year for the terrorists in southeast Idlib, as their forces continue to lose large swathes of territory to the Syrian Arab Army (SAA) in the region.
Led by their elite Tiger Forces, the Syrian Arab Army has reportedly captured more than 50 square kilometers of territory in southeastern Idlib since Monday.
The bulk of the Syrian Army's gains would come yesterday afternoon, following the collapse of Hay'at Tahrir Al-Sham's first line of defense around the town of Al-Zarzur.
With the Syrian Army quickly advancing towards the terrorist strongholds of Khan Sheikhoun and Kafr Zita, Hay'at Tahrir Al-Sham has issued a call for help from several allied groups in the Idlib Governorate.
Just yesterday, it was reported by militant activists that the terrorist group, Faylaq Al-Sham, had arrived to help their allies drive back the Syrian Arab Army from southeastern Idlib.
Despite the reinforcements, it is high unlikely that the terrorists will be able to fend off the Syrian Army's eventual push towards the Abu Dhuhour Military Airport in eastern Idlib.