Syria
Syrian Army Captures Strategic Road in Eastern Ghouta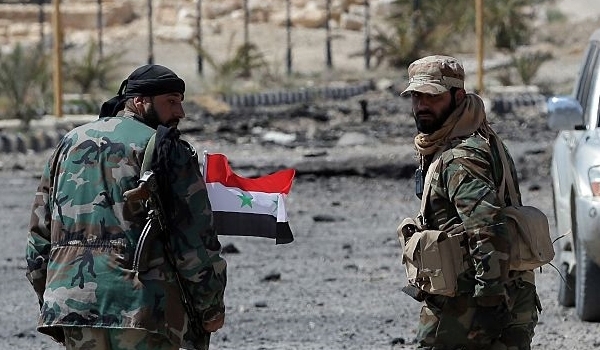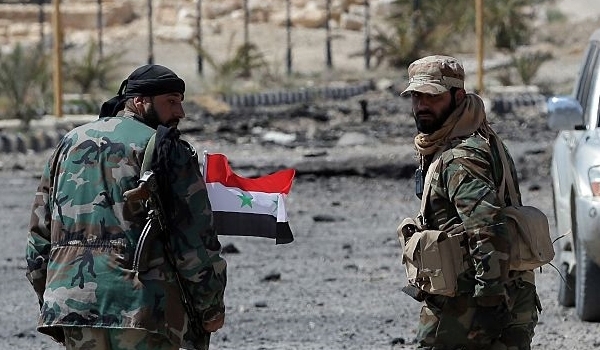 The Syrian army forces seized control over a strategic road in Eastern Ghouta of Damascus in an assault after the end of the daily ceasefire.
The army soldiers won control of new areas in Harasta farms in Eastern Ghouta after clashes with al-Nusra Front (Tahrir al-Sham Hay'at or the Levant Liberation Board) during the Wednesday night operations in the region.
Meantime, Syria's Arabic-language al-Watan newspaper reported that the army units have taken back control of Harasta-Douma road in the depth of Eastern Ghouta.
This is while the terrorists continue killing the civilians to prevent them from leaving Eastern Ghouta.
The terrorist groups in Eastern Ghouta kept shooting at civilians for the second day in a row on Wednesday to prevent their exit from the embattled town during the daily truce hours.
The terrorist groups have deployed snipers near the corridors that have been specified by the Syrian government for the safe pass of civilians out of the town, shooting at anyone who intends to leave Eastern Ghouta for safer regions.
The humanitarian corridor at al-Wafedin camp was set up to be used by civilians during the five-hour-long daily ceasefire.
The Syrian Army declared that it has provided all the necessary logistical backup for the transfer of civilians via the corridor. The terrorists have also been shooting at the Syrian army convoy in charge of transferring civilians who manage to get through the safe pass.
Meantime, local sources reported that the terrorists carried out nine cases of rocket and mortar attacks on Dhahiya al-Assad region in Harasta in Eastern Damascus.
They added that areas near the al-Wafedin camp's humanitarian corridor came under terrorists' mortar attack.
Also, the Syrian state-run news agency reported on Wednesday that a civilian was killed and 5 others were injured in the terrorist groups' rocket attack on Dwela'a region in Damascus province.
SANA reported that 12 civilians were injured when terrorists positioned in some areas in Ghouta targeted a number of areas in Damascus countryside.
SANA quoted a source at Interior Ministry as saying that three civilians were injured and material damage was caused due to terrorist rocket attack on al-Wafideen Camp, surroundings of al-Assad residential Suburb in Harasta, and Ibn Sina Hospital.
Also, a source at Damascus Countryside Police Command told SANA that terrorist groups fired three rockets at a region near Daff al-Sakhir and al-Naseem areas in the town of Jaramana, injuring 9 civilians, including a woman who is in critical situation.