Syria
Syrian Army causes large losses for the terrorists in Edlib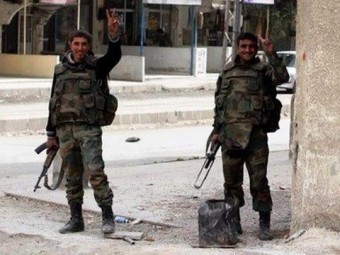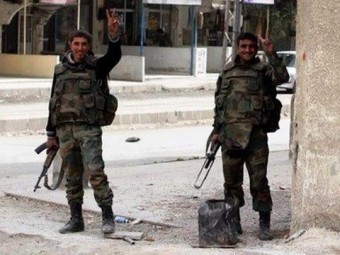 Calm appeared after the severe clashes in the western and southern parts of Edlib city.
A military source affirmed in a statement that many of the militants who got killed during the clashes are still thrown on the farms in the outskirts of the city of Edlib.
The source added that all the attacks were confronted and many attackers were killed.
He also said that the rumors about taking control over some military points by insurgents are false.
The artillery of Syrian Army targeted, after the clashed ended, many dens for the militants in al-Basel forests, causing large deaths among them.
On the other hand, the Free Army militia attacked the checkpoints of al-Zaidani, al-Konserwa and al-Rodko in the western side of the city, where the army confronted several attacks on Ghassan Abboud and Kherbit Marteen checkpoints of the southern city.
The Syrian forces confronted an armed attack on al-Za'laneh checkpoint in Ma'aret al-Nu'man, which resulted in the death of 35 insurgents.
Our correspondent confirmed that the killed gunmen included the leader of Deree al-Shamal battalion Muhammad Naser Hajj Ibrahim and the militants Abdo Nouri al-Hammoud, Abu Ayham, Hasan Haj Ahmad, Farouq Ali Haj Ahmad, Muhammad Mahmoud al-Hammoud, Mu'taz Ahmad al-Ahmad, Wael al-Ismael and Redwan al-Wali
The Army clashed with an armed group that attempted to attack a Syrian army point in Areeha city, causing the death of at least 10 insurgents, including Kinan al-Kheshen.