Syria
Syrian Army Chases Terrorist Gunmen in Aleppo, Idlib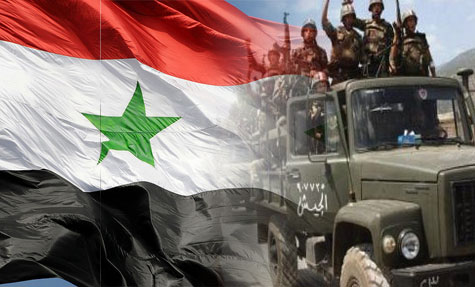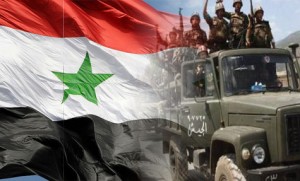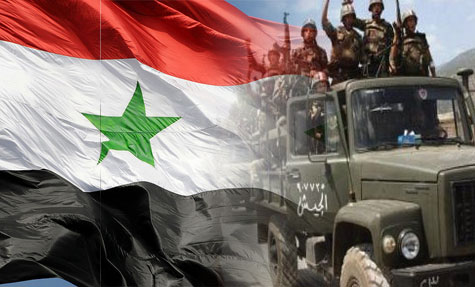 Syrian army units eliminated Saturday armed terrorist groups across the country, killing and injuring a number of their members and destroying their hideouts, gatherings and weaponry, state-run SANA news agency reported.
In Aleppo countryside, a military source said an army unit foiled a terrorist group's attempt to infiltrate from Azizeh village to the safe areas, killing and injuring a number of its members.
In Aleppo, the source added that army units targeted armed terrorist groups in the old city and in Bani Zaid neighborhood in the city.
The army units also destroyed terrorists hideouts in several villages in Aleppo countryside, killing and injuring a number of them.
In Idlib countryside, the army units targeted an armed terrorists group's dens near Bennish and eliminated a number of terrorists and destroyed three vehicles for them equipped with heavy machineguns.
Syria was hit by a violent unrest since mid-March 2011, where the Syrian government accuses foreign actors, mainly the Saudi Arabia and Turkey, of orchestrating the conflict by supporting the militant opposition groups with arms and money.
Today hundreds of armed groups, including terrorist takfiri brigades affiliated with Al-Qaeda, are battling both the national army and each other, complicating any efforts to reach a political settlement.