Syria
Syrian army clashes with militants in the suburbs of Damascus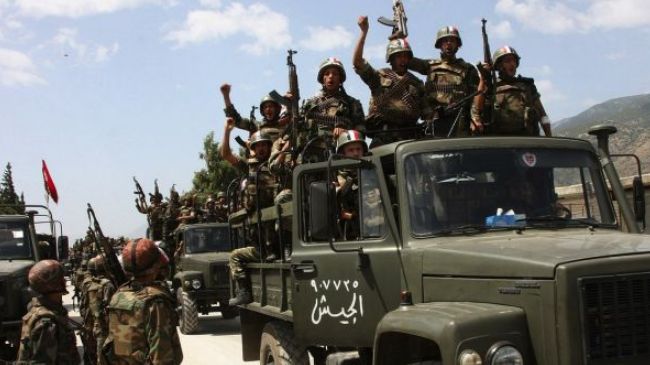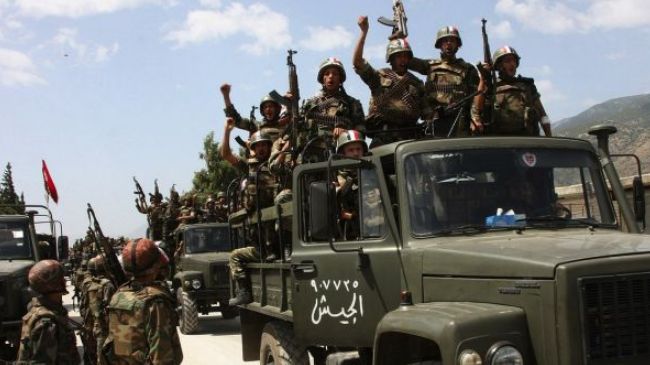 The Syrian army has launched an attack against foreign-backed militants to clear them out from the suburbs of the capital, Damascus.
Heavy clashes are reported in Beit Sahm and Sidi Meqdad in the suburbs of Damascus, where Syrian forces attacked foreign-backed militants.
This comes while the army has recently secured important advances and victories in different areas and inflicted major losses on the foreign-backed militants in the strategic city of Qusayr.
A source close to the Lebanese resistance movement Hezbollah said the Syrian soldiers – backed by a group of Hezbollah forces – now control 80 percent of the town, a former militant stronghold in the central province of Homs.
Syrian troops have retaken the control of Qusayr's military airport as well as several key districts and buildings, including the headquarters of the Ba'ath Party.
The Syrian army entered Qusayr from several directions on May 19 after weeks of clashes with militants.
Syria has been gripped by unrest for over two years, and many people, including large numbers of Syrian soldiers and security personnel, have been killed in the foreign-sponsored militancy.
President Assad said on May 18 that militants from 29 different countries were fighting against the government in different parts of the country.