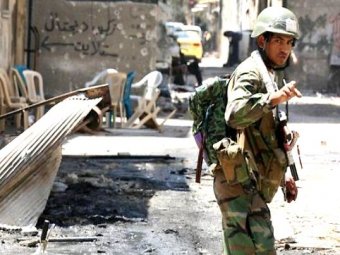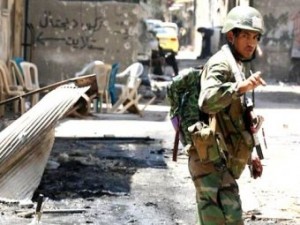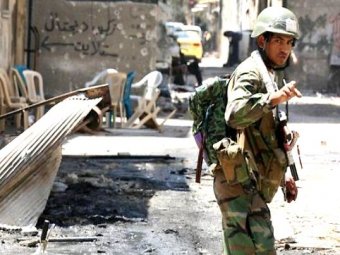 Severe armed conflicts have occurred on this morning between Syrian Army and Free Army terrorists in Homs city.
Our correspondent said that the Syrian Army was able to kill 20 militants and snipers in Deir Ba'alba neighborhood.
Our reporter added that the Syrian Army found a tunnel that was used by the gunmen to transfer supports to the neighborhood.
In Deir al-Zour, the correspondent of Breaking News Network confirmed that 12 militants got killed during armed conflicting woth Syrian Army in two areas of the city.
The correspondent also said that 5 armed men, including their leader Muhannad al-Sweid, got killed in al-Bawasiria, as 7 others, including the leader of Tareq Bin Ziad brigade Ahmad Abed al-Karim, got killed in al-Jbeileh.