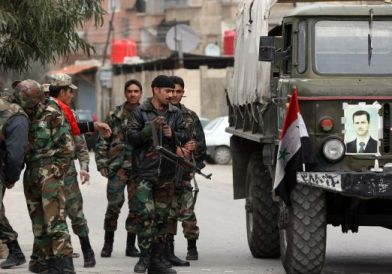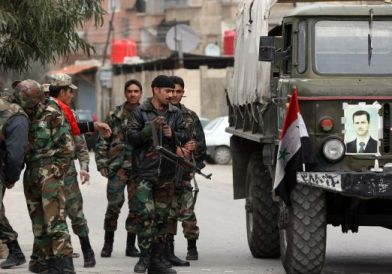 The Syrian security forces on Saturday dawn carried out an operation against terrorist groups behind Souq al-Hal area near Kfar Hamra, killing a number of them and pounding their vehicles while they were trying to enter Aleppo.

Authorities clashed with a number of terrorists in Bab Antioch in the ancient city of Aleppo and killed a number of them, state-run news agency SANA reported.
Another clash occurred near Jamal Mosque in al-Kallaseh Neighborhood in Aleppo city.
An armed terrorist group commander called Nabhan al-Nabhan was killed during clashes.
Terrorists' Violations
An armed gang, led by terrorist Abdullah Hussein al-Takal, killed five persons from Al Mere'e family during a massacre it committed at al-Marjeh neighborhood in Aleppo.
"Ali al-Meree, 50 years, his brother Khaled, 42, and their 3 sons under 17 were all massacred by the terrorists," SANA said.
Another armed gang assassinated Brigadier General, Doctor Taher Sbeira on Saturday in front of his house in Roknuddin, Damascus.
An official source told SANA reporter that the armed group stuck an explosive under the doctor's car and detonated it while he was getting on heading for his work.
In Idleb, the Syrian security forces arrested a terrorist who was transferring batteries used for explosive devices to the armed terrorist groups in the town of Saraqib in the countryside of the province.