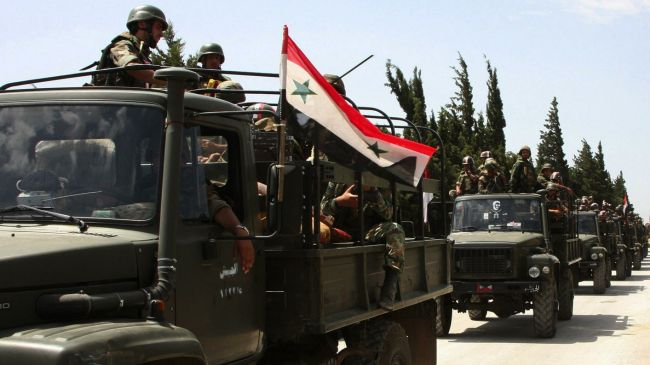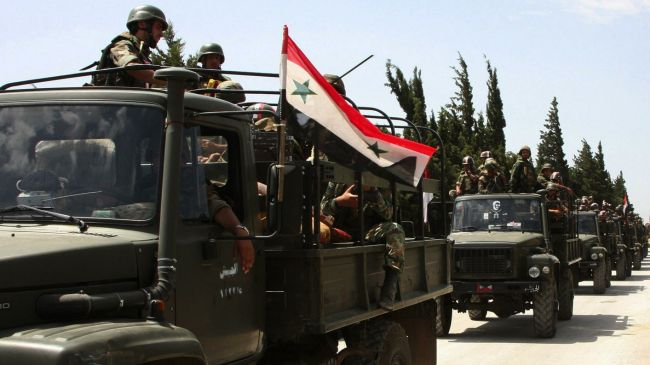 The Syrian army has cleared several neighborhoods in the capital and the northern city of Aleppo of militants fighting against the government.
Reports say government forces have taken control of the areas near Yarmouk Palestinian refugee camp in the capital, Damascus, following heavy clashes with militants.
The army has also gained ground against foreign-backed militants in Sayyida Zainab town near the capital.
Syrian troops also seized the Old City in Aleppo, which was held by militants, after attacking militants from several directions. Militants had planted bombs in many buildings in the area.
Government forces also took control of Bustan al-Qasr district in the northern city, which was used by militants to send reinforcements to several other districts of Aleppo and Rif Aleppo, including Mashhad and Zebiya.
The Syrian army is continuing to fight back militants in the south of Aleppo to prevent them from taking control of a main route connecting Aleppo to Damascus.
Syria has been experiencing unrest since mid-March 2011. Many people, including large numbers of security personnel, have been killed in the violence.
The Syrian government says the chaos is being orchestrated from outside the country, and there are reports that a very large number of the militants are foreign nationals.
In a key speech on January 6, Assad called for an end to the terrorist operations inside Syria and urged "concerned states and parties" to stop funding, arming and harboring militants.
He added that his government is always ready to hold talks with the opposition and would call for a "comprehensive national dialog" after foreign parties end their support for the militants and the terrorist activities cease in the country.