Syria
Syrian army continues offensive against militants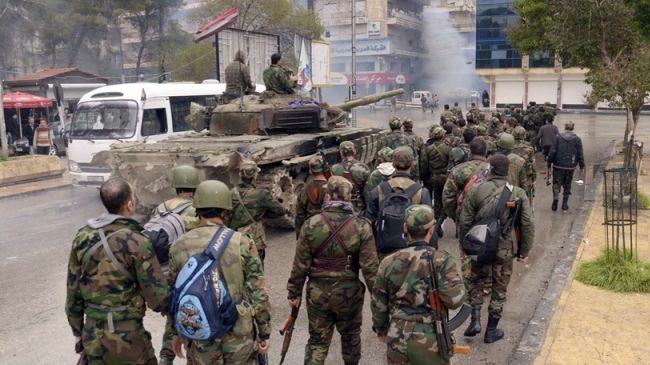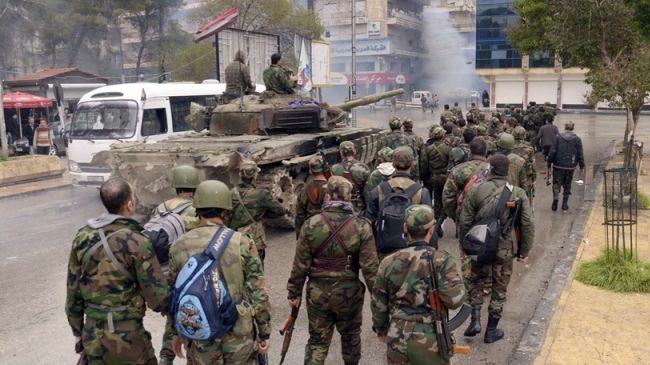 The Syrian army continues its offensive against foreign-backed militants in the city of Aleppo, making more advances in the area, Press TV reports.
On Tuesday, Syrian troops regained full control of the village of Sheikh Najjar and the strategic Ghali Hill on the outskirts of Aleppo.
A large number of foreign-backed militants, including some foreigners, were also killed in the offensive.
In addition, the Syrian forces captured a large quantity of weapons, including many heavy machineguns, rocket launchers and explosive devices.
It was the latest in a series of military operations against militants, who receive military aid from their supporters in Western countries and their regional allies.
Recent investigations by various media outlets have found that the militants are taking amphetamine stimulants to stay on their feet in exhausting battles against Syrian government forces.
Al-Qaeda-linked groups are also said to be using stimulant drugs extensively as they launch many attacks at night and are engaged in gruesome battles.
In an interview with Argentina's Clarin newspaper in May 2013, Syrian President Bashar al-Assad said militants from 29 different countries were fighting against the government in different parts of the country.
Syria has been gripped by deadly unrest since March 2011. According to reports, the Western powers and their regional allies — especially Qatar, Saudi Arabia, and Turkey — are supporting the militants operating inside Syria.
According to the United Nations, more than 100,000 people have been killed and millions displaced due to the violence.