Syria
Syrian Army controls al-Rashedeen suburb and heads to secure the West of Aleppo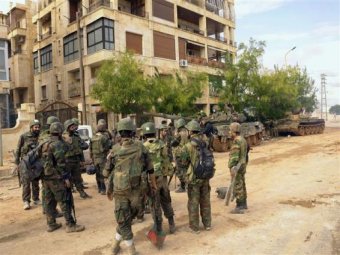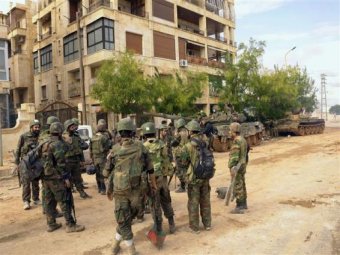 Units of Syrian Arab Army have enabled of taking control completely on al-Rashedeen suburb after clashes have continued for two days killing during them dozens of the armed due to a campaign for securing the western side of Aleppo city to eliminate o the sleeper cells in it.
Syrian Newspaper al-Watan says that "due to securing al-Rashedeen Syrian Army will be able to secure the new neighborhoods of Aleppo, al-Hamadanie , al-Zahera and Assad Academy for Military Engineering, which were a goal for the armed men
After controlling al-Rashedeen suburb, Syrian Army has controlled on Madraset al-Hekma check point and has intended to clean the closed area of Alleramon area and Kafer-Hamra village.
The newspaper concludes as saying that "security forces have arrested sleeper cells in al-Sheikh Taha, al-Sulaymanie, Said Ali , Masaken al-Sabeel and Tishreen Street, where there are snipers threatening the citizens.