Syria
Syrian Army Cuts off ISIL's Main Supply Line in Eastern Homs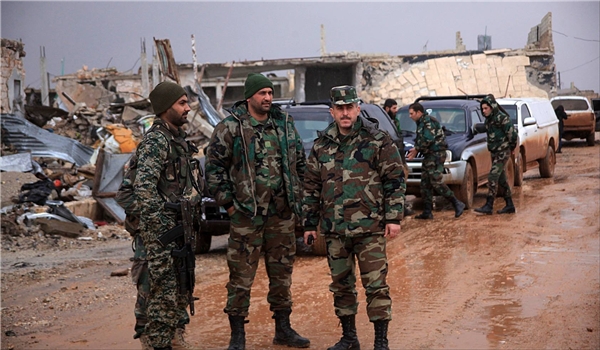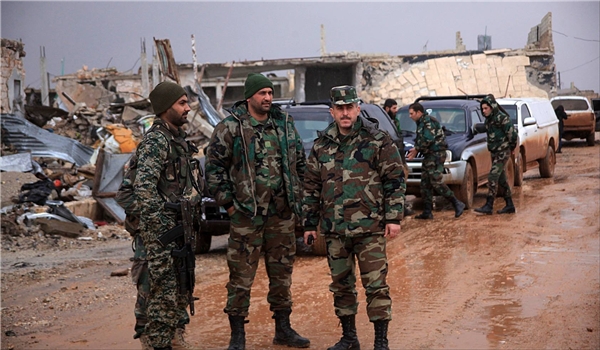 The Syrian Army troops, backed up by artillery units and the country's Air Force, stormed ISIL's positions along a main supply route to the town of Humeimeh in Eastern Homs and managed to close off the road, military sources confirmed on Monday.
The sources said that the army men, supported by heavy artillery and air fire, engaged in heavy fighting with ISIL at T2 station in Eastern Homs, and managed to lay siege on the town of Humeimeh from the Western and Southern directions, cutting off the supply line of the terrorists from the third station to Humeimeh.
The sources added that the army soldiers took control of Wadi (desert) Doweikheh in Southern Deir Ezzur near the provincial border with Eastern Homs 10.5km away from T2 station.
"The army units inflicted a number of casualties on ISIL and destroyed several of their military and bomb-laden vehicles," the sources said, adding that a number of terrorists fled the battlefield towards the town of al-Mayadeen in Southeastern Deir Ezzur.
Relevant reports said on Saturday that the army men engaged in fierce clashes with ISIL and pushed them back from the village of al-Salehiyeh after they captured the village of al-Tarfawi Northeast of Abu al-Alaya.
Field reports said that a tough battle was underway between the army men and ISIL militants in Jubb al-Jarah East of al-Mokhrem.