Syria
Syrian Army Deploys 3 km away from Strategic Terrorist-Held Airbase in Southeastern Idlib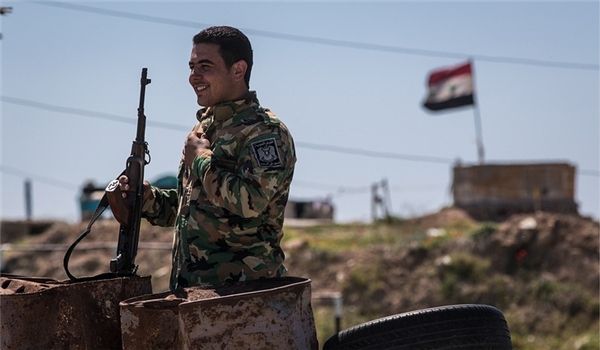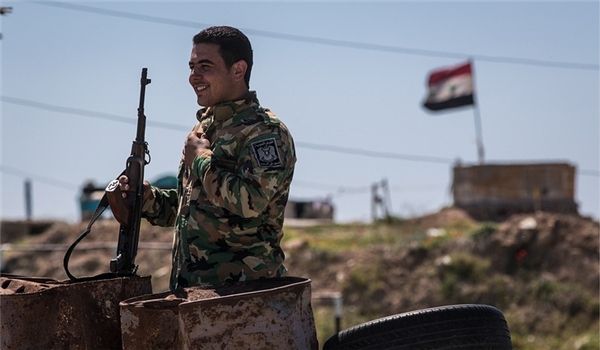 The Syrian Army troops beat Al-Nusra Front (Tahrir al-Sham Hay'at or the Levant Liberation Board) back from eleven more regions in Southeastern Idlib and managed to take position only three kilometers away from Abu al-Dhohour airbase, field sources said on Tuesday.
The sources said that the army soldiers imposed control over the villages of al-Ojeh, Babi'eh Bornan, Um Mavilat Shamlaliyeh, Vard'aeh, Jaberiyeh, Mar'aya, al-Hiseh, Estilat, Zafar Saqir and Zafar Kabi, deploying 3 km away from Abu al-Dhohour airbase.
Other sources in Southeastern Idlib reported that a large number of terrorists of the Islamic al-Turkistani party have escaped from the battlefield under the Syrian army's heavy artillery and missile fire adn pursuing advances of the army's ground troops.
Reports said earlier today that the army men stormed heavily Al-Nusra's positions in Southeastern Idlib and captured the villages of Abu Tahtiheh, Sha'arah al-Aja'ez and Hawa Farm.
The army's engineering units started to defuse landmines and bombs planted by the terrorists in the region as soon as Al-Nusra retreated.