Syria
Syrian Army Destroys Militants' Concentration Centers in Daraa Province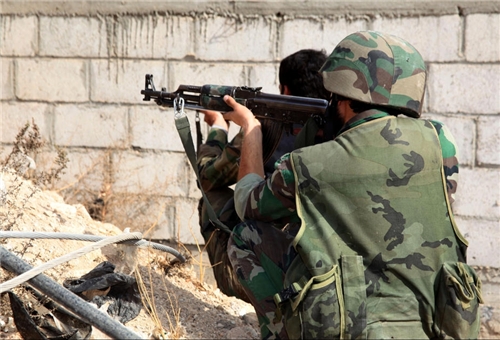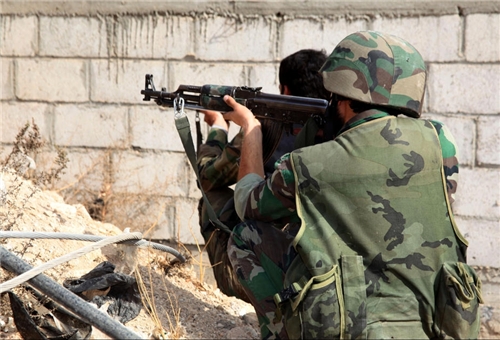 The Syrian army pounded and destroyed several gathering centers of armed rebels and terrorist groups in Daraa province in the Southern parts of the country, and killed tens of militants and injured dozens more in heavy clashes.
Several concentration centers of the Free Syrian Army (FSA) and Al-Nusra Front have been destroyed in Daraa province, FNA dispatches said on Sunday.
The Syrian army pounded and destroyed the militants' gathering centers in Anakhl town and in areas in the vacinity of the National Hospital as well as Al-Mahateh Battalions and Al-Adnan furnaces in Daraa province.
On Saturday, military sources said the Syrian army troops have killed scores of militants in al-Nazihin camp and Jordan Street in the city of Daraa.
Militants Anas Mohammad Ghazi and Nizar Mohammad al-Zoubi were identified among the dead.
The source said that the army units foiled militants' bomb threats as they dismantled several explosive devices the militants had planted in the abovementioned areas.
Two militants' gatherings were destroyed to the North of Ghassan Aba Zaid and to the South of the Syriatel building in Daraa al-Balad neighborhood.
The operations, the source said, resulted in the killing of scores of militants.
Syria has been experiencing unrest since March 2011 with organized attacks by well-armed gangs against the Syrian police, border guards, statesmen, army and civilians being reported across the country.
Thousands of people have been killed since terrorist and armed groups turned protest rallies into armed clashes.
The government blames outlaws, saboteurs, and armed terrorist groups for the deaths, stressing that the unrest is being orchestrated from abroad.