Syria
Syrian army destroys telecommunication system provided by Turkey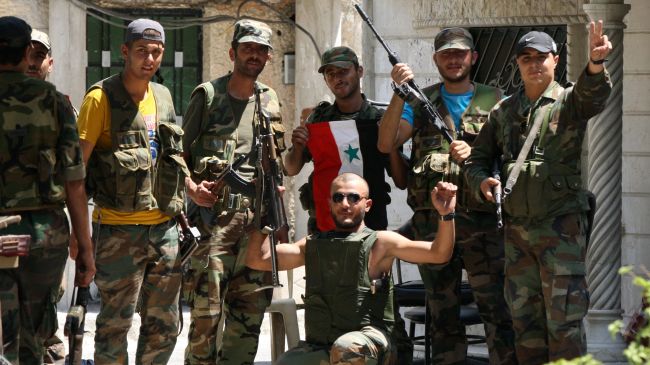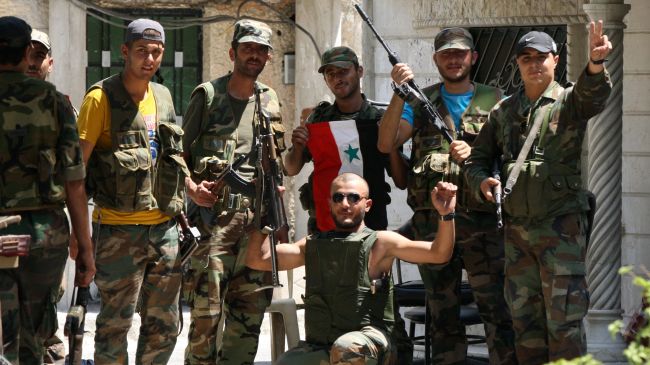 The Syrian army has destroyed the Turkey-provided telecommunication system of foreign-sponsored terrorists, amid ongoing clashes between the government troops and U.S, Israel-backed armed gangs in the northwestern city of Aleppo, Press TV reports.
The development comes as the Syrian security forces continue their operation in Aleppo to clear the city of insurgents.
On Tuesday, the Syrian army killed tens of insurgents in the southwestern neighborhood of Salahuddin and the southern district of Sokari in the city.
The Syrian Foreign Ministry recently sent two letters addressed to the head of the UN Security Council and the UN secretary general, stating that the insurgents backed by Saudi Arabia, Qatar and Turkey are using civilians in Aleppo as human shields, and killing anyone who does not support their "horrific crimes."
Over the past few days, dozens of insurgents have also been killed by the Syrian troops in the capital, Damascus, and the western city of Homs.
Many people, including large numbers of security forces, have been killed in the turmoil in Syria that began in March 2011.
The anti-Syria Western regimes have been calling for President Bashar al-Assad to step down, but Russia and China remain strongly opposed to the Western drive to oust the Syrian president.
On Wednesday, President Assad said in a speech published by the official SANA news agency that Syria is engaged in a "crucial and heroic" battle that will determine the destiny of the nation.
"The enemy is among us today, using agents to destabilize the country, the security of its citizens… and continues to exhaust our economic and scientific resources," he stated.
President Assad also pointed out that the Syrian "military remains the backbone of the motherland."