Syria
Syrian Army Destroys Turkish Cars Carrying Weapons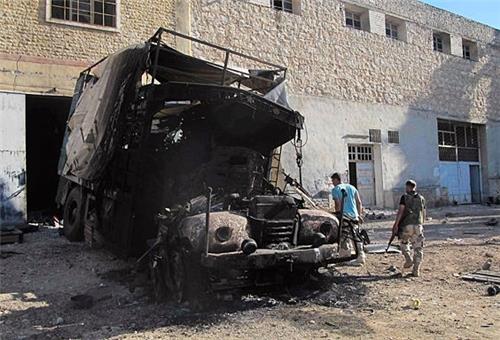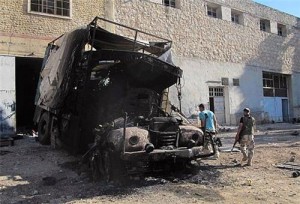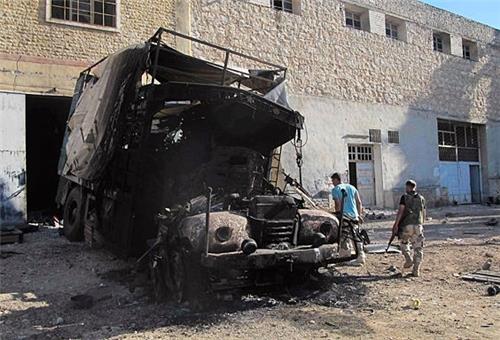 The Syrian soldiers raided several cars carrying weapons and ammunitions loaded in Turkey to supply antigovernment fighters in Syria.
The Syrian army units in Reef (countryside of) Aleppo, Northern Syria, targeted and destroyed a number of cars which were loaded in Turkey with weapons and ammunitions.
The cars were destroyed on al-Raqqah-Aleppo road in al-Wazih, al-Atareb and Oroum al-Soqra districts.
The Syrian forces also killed and injured tens of rebels in several operations in Bayanon, Abtin, al-Wazihi, Khan al-Assal and Sheikh Saeid districts and around al-Kondi hospital and Aleppo's central prison.
Turkey has played a leading role in providing logistic support to the terrorists fighting the Syrian people.
Earlier this month, former Deputy Prime Minister of Turkey and a close friend of Recep Tayyip Erdogan, Abdullatif Sener, criticized the Turkish government for providing heavy weapons to the organized terrorist groups in Syria, including the notorious al-Nusra Front, warning of its dangerous consequences.
"The Erdogan government has sent a large volume of heavy weapons to the terrorist group, the al-Nusra Front, affiliated to the al-Qaeda in Syria and this is while even the US has listed the al-Nusra as a terrorist group," Sener told FNA in Ankara.
"This move is highly dangerous," he warned.
Sener described Turkey's meddling in its neighbor's internal affairs as a mistake, and said, "Turning the region into a region for trading smuggled arms and supporting this trade is a wrong policy of Erdogan's government."
Earlier reports said that Ankara has sent 400 tons of arms supplied by some Persian Gulf states to militants in Syria to bolster their fight against the government of President Bashar al-Assad.
"Twenty trailers crossed from Turkey and are being distributed to arms depots for several brigades across the North," said Mohammad Salam, a rebel operative who witnessed the crossing from an undisclosed location in Hatay.
The delivery is being called the single biggest weapons cache to reach the rebels since the unrest began over two years ago.
The shipment follows the recent gas attack in the suburbs of Damascus that killed anywhere from dozens to over 1,000 civilians. Syrian officials, who said they discovered chemical weapons in a rebel hideout outside the capital, blame the rebels for the attack.
The consignment – mostly ammunition for shoulder-fired weapons and anti-aircraft machine guns – came into northern Syria via the Turkish province of Hatay, and was already being handed out, sources said.
Turkey has been openly calling for regime change and military action in Syria since the country was hit by unrest in 2011 but Turkish political opposition parties have strongly rejected any military strikes on Syria.