Syria
Syrian Army Discovers Terrorists' Chemical Lab in Deir Ezzur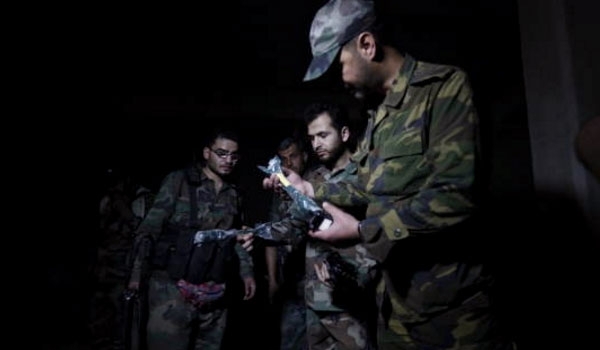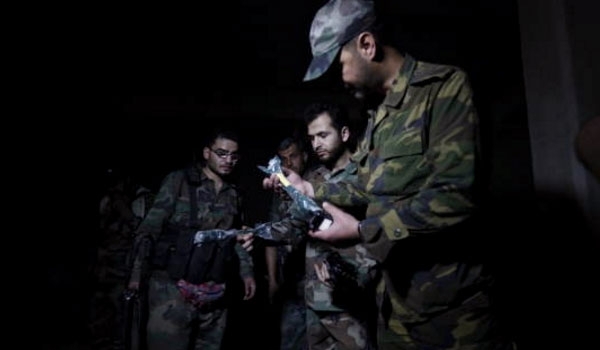 The Syrian Army troops found ISIL's depot of arms and ammunition and a laboratory for making explosives and toxic materials in their mop-up operation in the Eastern city of Deir Ezzur city, military sources reported on Monday.
The sources said that the army soldiers have found a fully-equipped lab that was used by the ISIL to make explosives and toxic materials, adding that the lab contained materials for making explosives such as concentrated monophosphate, triphosphate, silver nitrates, C4 and various sizes and shapes and the improvised explosive devices remote detonators.
The sources further said that the army men also found a large number of shells including mortar rounds, various types of machineguns, shoulder-mounted rocket launchers, explosive belts and detonators inside another ISIL's hideout in the city.
Relevant reports said earlier this month that the army troops seized a large quantity of weapons from the retreating ISIL forces in Deir Ezzur province.
The army soldiers uncovered several storage facilities in ISIL's positions amid the terrorist group's retreating from the battlefields in the Eastern province of Deir Ezzur.
The army men found a large weapons depot in Deir Ezzur city while clearing several neighborhoods once controlled by the terrorist group.
According to a military source, the total amount of weapons seized in Deir Ezzur city is expected to greatly exceed the cache from liberated al-Mayadeen.