Syria
Syrian Army Dispatches Long Convoy of Forces, Equipment to Retake Albu Kamal from ISIL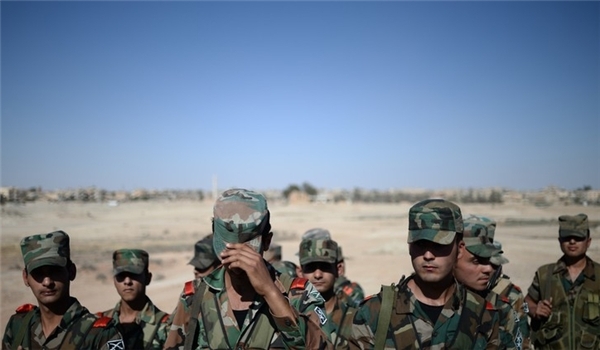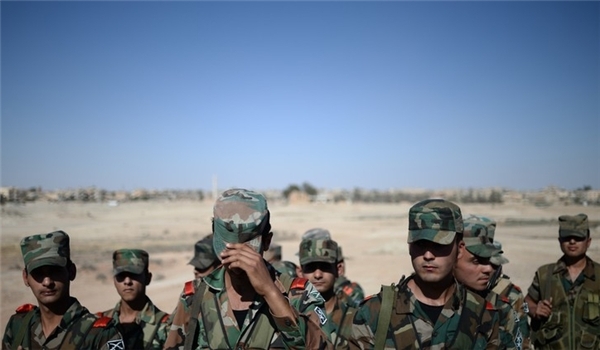 The Syrian Army has sent a large number of fresh forces and a large volume of military equipment to Southeastern Deir Ezzur to join a fresh operation to recapture the town of Albu Kamal they lost to the ISIL on Saturday, military sources confirmed minutes ago.
The sources said that the army's convoy, including tens of tanks, missile launchers and military vehicles carrying hundreds of soldiers has been forwarded to Southeastern Deir Ezzur to join the government forces that have previously started their operation to drive ISIL out of Albu Kamal again.
The sources went on to say that the army men that had a temporary retreat from the town are carrying out heavy counter-attacks on ISIL positions to re-impose control over Albu Kamal at border with Iraq.
The Syrian Observatory for Human Rights (SOHR) reported earlier today that the ISIL terrorists regained control over the strategic border town of Albu Kamal, after prevailing over the positions of the Syrian Army troops and popular forces in the town on Saturday.
The SOHR reported that the Syrian government forces have retreated from the town of Albu Kamal under heavy attacks of the ISIL, deploying around the town.
It added that a tough battle is underway in Albu Kamal outskirts as the army men and the popular forces try to recapture the lost positions via carrying out heavy counter-attacks.
On Thursday, the Syrian army soldiers, supported by their allies, broke the ISIL's defense lines in Albu Kamal in Eastern Deir Ezzur, entering the city and liberating the ISIL's last major bastion in Syria after heavy clashes with the terrorists.
They immediately started cleansing operations in the city after winning back its control.
A field source said that the Syrian troops laid siege on ISIL terrorists in an extensive area in the triangle of T2 Station, al-Ba'ajat in Syria and al-Akashat in Iraq after meeting the Iraqi forces at the border.