Syria
Syrian Army Dispatching More Equipment after Advances in Dara'a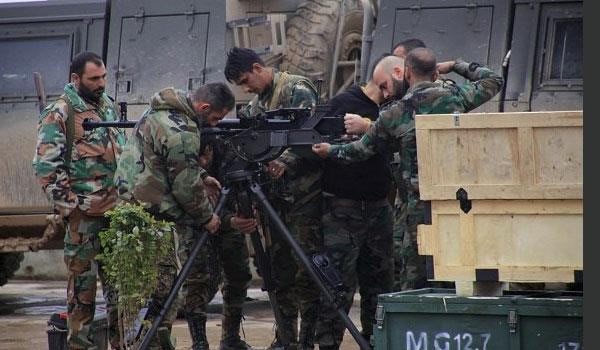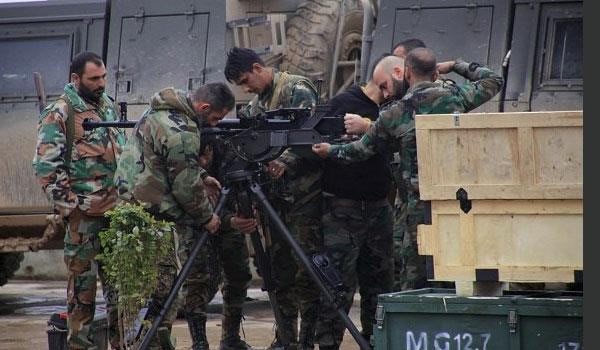 The Syrian army continued military operations in Eastern Dara'a as reinforcement and new military equipment were dispatched to the region.
The Army forces regained control of the towns of Nahetah, Western Malihah and Eastern Malihah on Wednesday after clashes with the terrorists in Eastern Dara'a.
Meantime, tens of terrorists withdrew from their positions after the army forces advanced in the region.
Also, the Syrian air force and artillery and missile units attacked the terrorists' positions in the towns of al-Harak, Kharba and Rakham and the regions near the old customs office, inflicting heavy damage on them.
Field sources reported that the Syrian army has sent a large number of its forces and new military equipment to Eastern Dara'a, adding that a big convoy has been dispatched to Eastern Dara'a through the town of Basari al-Sham.
They said that a large convoy of the Syrian army has been sent to the army positions in al-Ashrafiyeh, al-Saqiyeh and Tal al-Asfar in Eastern Dara'a, raising the speculations that the army might open a new front against the terrorists in the region.
The Syrian army troops managed to liberate a sum of 44 towns and villages in Eastern Dara'a in less than a week, seizing more than 10 military vehicles in the battlefield, a military source said on Wednesday.
The source said that the army men managed to capture the town of Azra'a after driving terrorists out of Busral al-Harir and Malihah al-Atash regions in Northeastern Dara'a.
The army has now freed the entire territories between Northern Dara'a and Sweida province, the source further said.
The source went on to say that the army liberated a sum of 44 villages and towns in Eastern Dara'a in less than a week, killing tens of terrorists and destroying their equipment.
The source further said that the army soldiers destroyed over 10 tanks and military vehicles of Amoud Houran terrorist group in Busra al-Harir operation.
The army men are now fortifying their positions in the region.