Syria
Syrian Army Drives Terrorists out of Two More Regions in Eastern Hama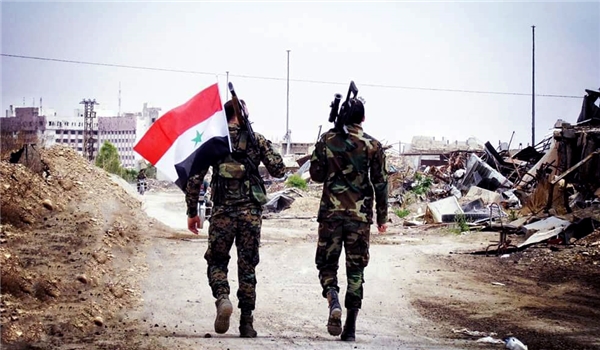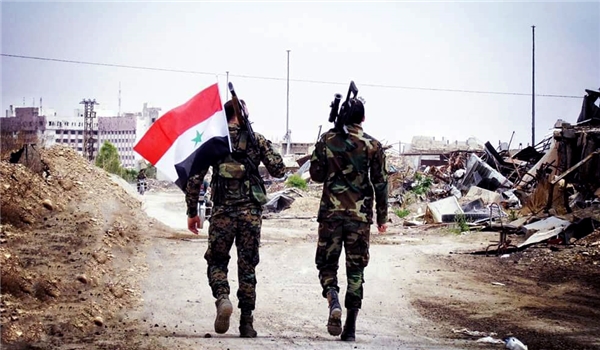 The Syrian Army troops engaged in a tough battle with ISIL terrorist group South of the town of al-Souha and captured two more villages on Monday.
The army men managed to take back the villages of Rasm al-Abd and Rasm al-Abayekeh in Eastern Hama.
The army's engineering units have now started defusing landmines and bombs planted by the ISIL in the newly-captured regions.
Relevant reports said on Sunday that the army repelled an attack by the ISIL aimed at retaking the strategic town of al-Souha in Eastern Hama after the terrorists failed to capture the government troops' military positions in areas surrounding the town.
The ISIL terrorists were pushed back from the surrounding areas of Souha after engaging in several hours of clashes with the Syrian government forces.
Meantime, the Syrian and Russian fighter jets pounded the ISIL's movements and military positions in the Eastern countryside of Salamiyah, inflicting heavy losses and casualties on the ISIL terrorists.