Syria
Syrian Army Engages in Fierce Clashes with Al-Nusra Front in Homs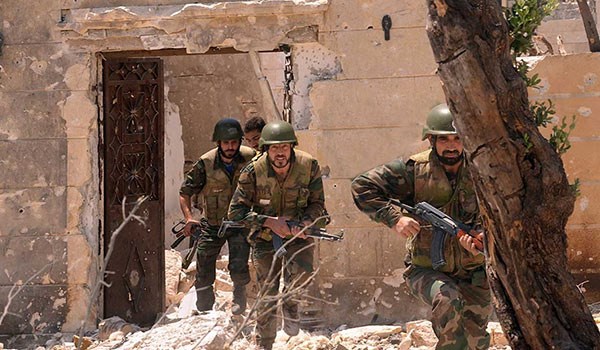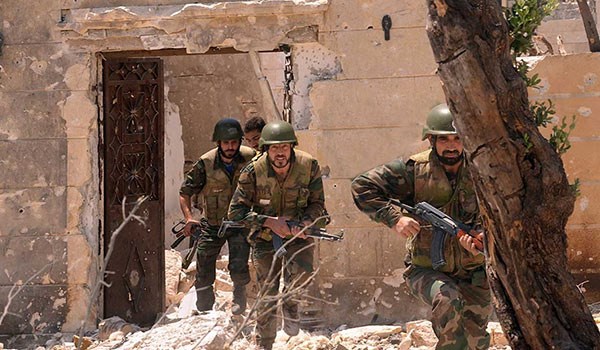 The Syrian Army troops repelled an attack of Al-Nusra Front (recently renamed to Fatah al-Sham Front) in Northeastern Homs while other army units clashed with terrorists in the Northern part of the province.
The Al-Nusra Front failed to prevail over the army positions in the village of al-Moshrefeh in Northeastern Homs, suffering heavy casualties in clashes with the army soldiers.
In the meantime, the army men engaged in fierce clashes with terrorists in al-Qabou region in Northern Homs.
The army said its soldiers pushed terrorists into a trap in al-Tibeh, killing a number of them.
On Wednesday, the army troops fended off a joint offensive of the Al-Nusra Front and other terrorist groups in the Central part of Homs province, killing and wounding over 60 militants in several hours of clashes.
Al-Nusra and its allied terrorist groups stormed the positions of the government forces from the towns of Ein al-Hossein Janboul and al-Amiriyeh in Central Homs to capture the town of Ein al-Dananir and reach the key village of al-Moshrefeh, but the army soldiers repelled their offensive, killing over 15 militants.
The army men targeted terrorists' missile launchers near the town of Ein al-Dananir, destroying all of them. The army reports said its units have killed or wounded some 50 militants during the artillery attack on terrorists' missile launchers.