Syria
Syrian Army Enters Helicopter Airfield North of Newly-Recaptured Marj Al-Sultan Airbase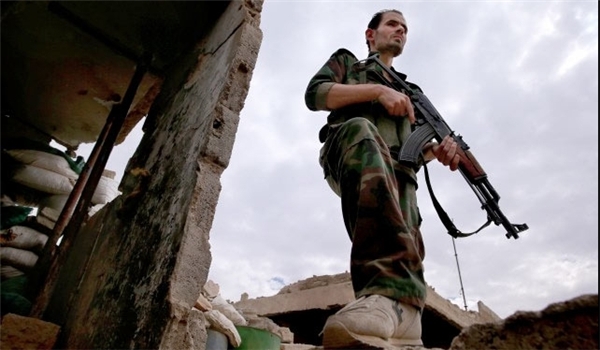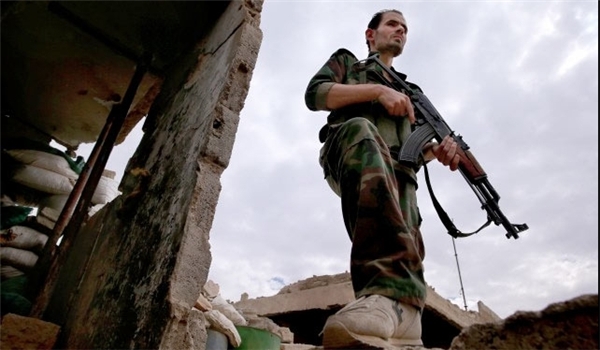 The Syrian Army and popular forces on Friday continued to push back the militant groups from the Northern part of Marj al-Sultan airbase in Damascus countryside and seized back part of the helicopter airfield from the terrorists.
The Syrian army's 105th Brigade of the Republican Guard, the National Defense Forces (NDF) of Damascus city and the Palestine Liberation Army (PLA), broke-through Jeish al-Islam's (Army of Islam) defense lines at the Marj Al-Sultan army terrain and reached the strategic helicopter airfield that is situated just South of the Marj Al-Sultan village in Damascus countryside.
The Republican Guard and their allies reportedly fractured Jeish Al-Islam's defenses after 16 straight hours of intense firefights that resulted in several casualties and the destruction of heavy equipment for both sides involved in this violent battle.
According to a military source inside the Syrian capital, the Syrian Armed Forces suffered 18 soldiers killed-in-action (KIA) and another 31 wounded-in-action (WIA) while trying to penetrate Jeish Al-Islam's defenses; however, despite the death toll, the Republican Guard and their allies were able to fight through this rough terrain and reach the wide-open helicopter airfield.
If the Syrian Armed Forces capture the helicopter airfield at the Marj Al-Sultan Military Airbase, they will be in prime position to assault the Marj Al-Sultan village that is situated to the north of the base.
The Marj Al-Sultan region of the East Ghouta has been under the control of the militants since 2012; it was one of the first sites captured by them.
On Thursday, Syrian army forces entered Marj al-Sultan military airbase in Eastern Ghouta, the second airport taken back by the pro-government troops in the last several days, following Kuweires airbase in the Eastern countryside of the Northern city of Aleppo.
According to a military source, the Syrian Armed Forces launched large-scale attack on Jeish al-Islam's defenses on the army base located at the Western sector of Deir Salman and took full control over this military installation at the Southern perimeter of the Marj al-Sultan Airbase.
Following the capture of the army base, the Syrian soldiers and their allies pushed towards the army terrain that is situated to the South of the helicopter fields, capturing half of the area.
Syrian forces were to make a push towards the helicopter fields on Thursday.
The Syrian army launched operations on Wednesday to win back control over Marj al-Sultan airbase after its groundbreaking victory in the battle against ISIL in Aleppo that ended up with the removal of a 2.5-year-long siege of the Kuweires airbase on Tuesday.
The military operations started on Tuesday when the Syrian army advanced against the Takfiri terrorists in Eastern Ghouta and retook strategic areas from the foreign-backed militants.