Syria
Syrian Army Expanding Security Zone against Terrorists' Threats in Eastern Damascus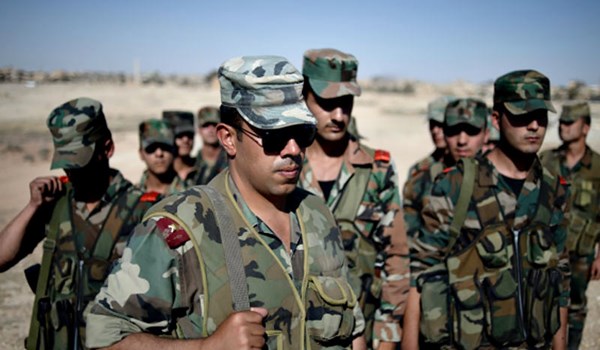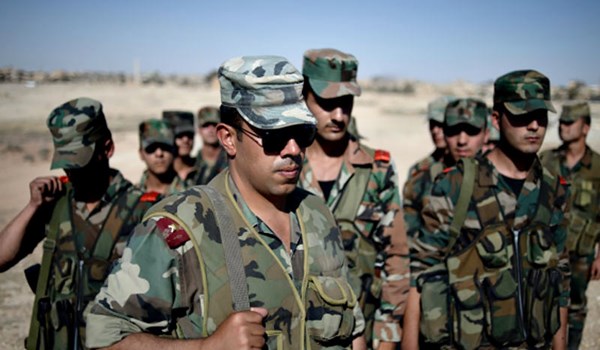 The Syrian Army has increased deployment of fresh forces in Ein Terma and Jobar regions in Eastern Ghouta to restore sustainable security to the capital and surrounding areas, a military source said.
The source said that the army has relocated a large number of soldiers from de-escalation zones in Southern Syria to the battlefronts in Ein Terma and Jobar.
The source further said that the first convoy of fresh forces, including several tanks and missile launchers left de-escalation zones for Eastern Ghouta, adding that more military columns will be dispatched to Eastern Damascus in the coming days.
The source went on to say that tough battle is currently underway between the army soldiers and terrorists in Ein Terma and Jobar, adding that the army will intensify its attack after arrival of  fresh forces.
Relevant reports said on Saturday that the army forces deployed in Mount al-Jarin in Southeastern Damascus stormed terrorists' positions and managed to advance 4km against the militants and reached the Um Ezn hill.
The army men took control over several positions and villages, including Rajm al-Aranb, Ba'ar Mahroutheh South of Mount Sis and Arz Jalayqam East of the same mountain and Abu Khashbeh dam West of the Sis.
The terrorists left behind a number of dead or injured members and retreated from the battlefield.
A military source, meantime, said that the army men are just  12km away from their comrades that are advancing against terrorists Southeast of al-Seen military airport after the recent advances in Badiyeh.