Syria
Syrian Army Fends off Militant Assaults, Kills over 50 Terrorists in Aleppo Governorate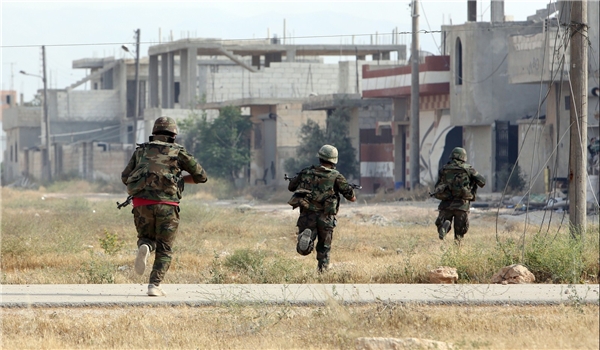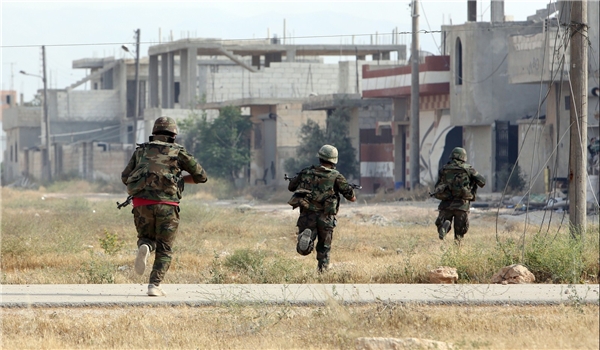 Informed sources said that the Syrian army troops repelled the armed groups' attacks on al-Breij area in the Eastern territories of Aleppo province and killed over 50 militants.
The sources said that dozes of the militant were also wounded as a result of the army soldiers' heavy fire on the terrorist groups in al-Breij.
The sources said that there were also fierce clashes between the army and the militant groups in the vicinity of al-Nairab airport, 10 km East of Aleppo city.
On Thursday, the Russian and Syrian air forces conducted precision airstrikes against ISIL positions in the countryside of Aleppo, killing hundreds of the terrorists.
A military source said that the airstrikes hit the ISIL positions in Anadan, al-Atareb, Deir Hafer, West of Mansoura and al-Bab city in the countryside of Aleppo, killing hundreds of terrorists.
Russia's air and space forces started dealing daytime pinpoint strikes against facilities of the ISIL terrorist group, outlawed in Russia, on Wednesday, September 30. The air group in Syria incorporates more than 50 planes and helicopters, including Sukhoi-24M, Sukhoi-25, and multi-functional Sukhoi-34.