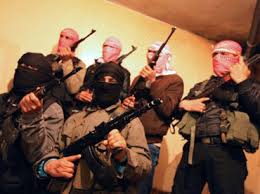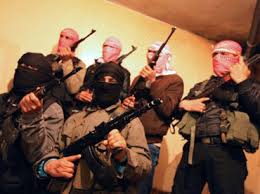 The Syrian troops found several tunnels that militants used for different purposes, including torturing the army soldiers and ordinary people, a report said.
Some of the tunnels had rooms fitted with special devices for torture and execution, said the report, adding, the militants had also built a lab for developing bombs.
The militants' torture rooms were found in the Barzeh district North of the Syrian capital, Damascus, Alalam reported.
On Tuesday, a report said that Syria's armed groups assassinated monk Francois Murad of the Franciscan monastery in Jisr al-Shughour countryside in Idlib.
Vatican news agency on Tuesday quoted head of all Franciscans in the Holy Land and Custos of the Holy Land in al-Quds (Jerusalem) Pierbattista Pizzaballa as saying that father Murad decided to be a hermit and resorted to the monastery few weeks earlier.
Custos of the Holy Land said that gunmen entered the monastery and looted all of its items before killing monk Murad, the Syrian Arab News Agency reported.
"The world must know that supporting the gunmen by the west help extremists kill the Syrians", Pizzaballa said, adding, "With such stances, not a single Christian will remain in the East."