Syria
Syrian Army Firmly Controls Htaitit al-Turkman, Damascus Countryside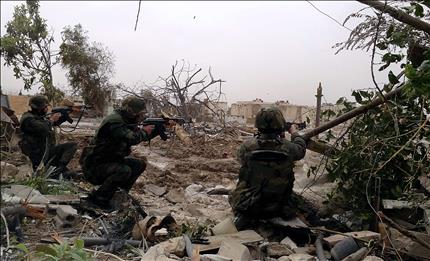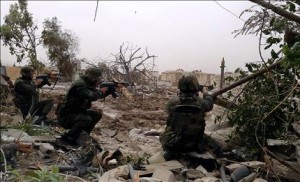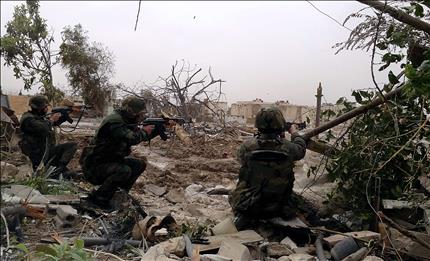 The Syrian firmly controlled al-Turkman neighborhood in Damascus countryside as it pursued armed terrorist groups there, killing a big number of their members and destroying their tools, SANA reported.
In Daraa, the Syrian army destroyed a number of tunnels extended from the Sports club towards Abu Khaceibeh building and al-Sad and the camp road with all the weapons and ammunition inside them.
The Syrian military also pursued members of armed terrorist groups in Sadad and Mahin towns, and they foiled, in cooperation with residents, infiltration attempt into Arakvillage in al-Sukhneh in Homs Province.