Syria
Syrian Army foils attempt to blow up car bomb in Homs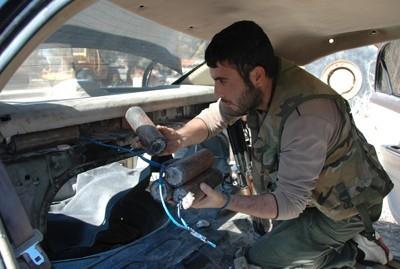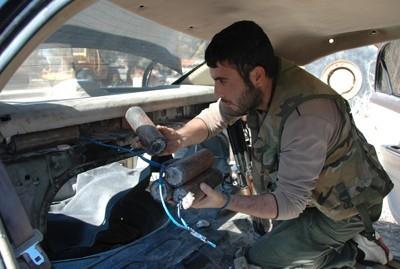 Army units foiled a terrorists' attempt of blowing up a car bomb near the General Establishment of Phosphate in Homs, as they also killed members of an armed terrorist group in the Province and destroyed a number of dens and gatherings with all weapons and ammunition inside.
An official source told SANA that authorities dismantled five explosive devices of different weights loaded in a car near the Establishment in Homs and nullified them.
A military source said that army units eliminated terrorist gatherings in al-Ghantto, Her Bnafso, al-Ghassibiyeh, al-khalediyeh, al-Dar al-Kabiyera and Rasm al-Sweid villages, in addition to destroying a machinegun-equipped vehicle and a car loaded with weapons in al-Ameriyeh village, killing three terrorists in the surrounding area of the water purification plant in al-Misherfeh area.
The source added that members of an armed terrorist groups who attempted to infiltrate from al-Ghassibiyeh village to al-Dweir were and their destroyed weapons and ammunition loaded in a car equipped with a machinegun were destroyed.
The source clarified that army units killed numbers of terrorists to the east of Civil Affairs Building and the Covered Market in Bab Hood neighborhood, the irrigation tunnel, al-Qarabiss, al-hamidiyeh and al-Qossour neighborhoods and destroyed their weapons.