Syria
Syrian Army Forces Inches Closer to Key City of Raqqa Province: Military Report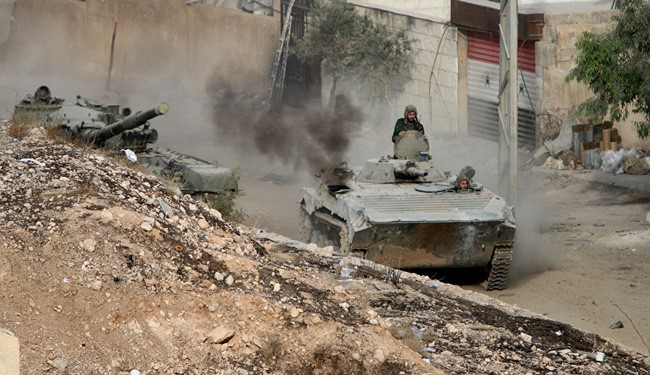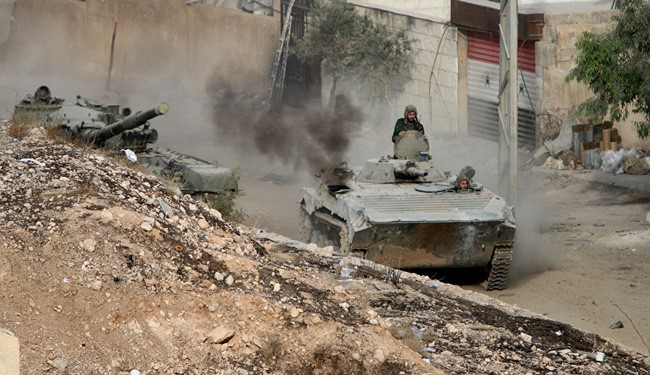 By advancing further toward the boundary of Raqqa Province on Friday, the Syrian army has currently positioned about 12 kilometers (7.5 miles) away of the terrorists' de facto capital, a report says.
The so-called Syrian Observatory for Human Rights said the government troops are supported by Russian airstrikes in the new offensive which ultimately seeks to liberate the provincial capital, Raqqa, from the control of ISIS terrorists.
Raqqa City has been the de facto capital of the terrorist group over the past few years. It is located about 455 kilometers (283 miles) northeast of the Syrian capital, Damascus.
The Russian airstrikes targeted positions held by Daesh in the eastern areas of Hama Province near the provincial boundary with Raqqa. Moscow has been engaged in airstrikes on ISIS positions since late September 2015 upon a request from Damascus.
The Syrian army announced the new offensive Thursday. The operation began with a move for the Athriya area of Hama.
The Syrian army is entering "the race for Raqqa" with the new offensive, according to Lebanese newspaper Al-Akhbar.
The paper said the task of the new operation is not to reach Raqqa City "in the coming weeks." The Syrian forces, the paper said, seek to at least reach the town of Tabqa in Raqqa Province.
A Syrian military source, whose name was not mentioned in the reports, said both Raqqa and Deir al-Zawr, a city which is also under the control of Daesh, were possible targets of the latest army operations. "There is progress from Athriya on two fronts but the coming direction is not set," the source said.
The army concentrates on the eastern and northern areas of Hama as well as Homs Province "in the direction of ISIS gatherings," the source added.
Homs borders Deir al-Zawr, which links the territory under the control of Daesh in Syria with that it holds in Iraq.
ISIS has been losing ground in both Syria and Iraq over the past few months, Press TV reported.