Syria
Syrian army forces secure humanitarian corridor in Eastern Ghouta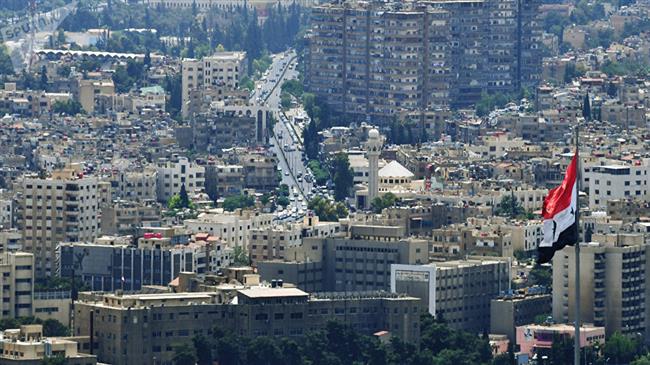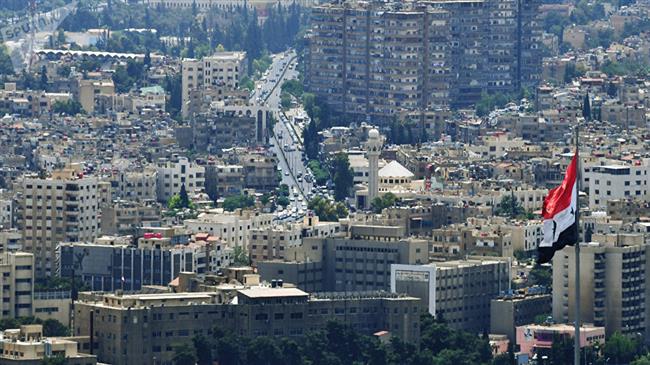 A Syrian military source says government forces have secured a humanitarian corridor for civilians to leave the militant-held enclave of Eastern Ghouta near the capital city of Damascus.
The unnamed source, in a statement released on Sunday, announced that army troopers were protecting the safe corridor set up for the evacuation of civilians via al-Wafideen checkpoint, stressing that preparations were underway to deliver food aid to civilians trapped in Eastern Ghouta, Syria's official news agency, SANA, reported.
The statement added that Syrian government forces had advanced on several fronts in the militant-held enclave, liberating a number of farms and villages from the clutches of foreign-sponsored Takfiri militant groups.
It pointed out that army troopers had wrested complete control over the town of Nashabiyah plus several villages and farms, including Otaya, Hosh al-Salihiyah, Hosh Kharabo, Haarma and Beit Nayem.
The statement further noted that the operation had inflicted heavy losses upon terrorists from the Jabhat Fateh al-Sham Takfiri terrorist group, formerly known as al-Nusra Front, and extremists allied with them.
A number of militant headquarters, tunnels and fortifications in addition to their equipment were destroyed as well.
The statement underlined that the counter-terrorism operations were being conducted outside the hours of a 9 a.m. to 2 p.m. ceasefire sponsored by Russia.
Later on Sunday, the so-called Syrian Observatory for Human Rights said Syrian government forces had seized roughly one quarter of the militant-held Eastern Ghouta, with director of the Britain-based monitor group, Rami Abdulrahman, adding, "Most of it is farms and there are few towns in (the captured area)."
Eastern Ghouta, a besieged area on the outskirts of Damascus, which is home to some 400,000 people, has witnessed deadly violence over the past few weeks, with Takfiri terrorists launching mortar attacks on the Syrian capital in the face of an imminent humiliating defeat.
Syria has been gripped by foreign-backed militancy since March 2011. The Syrian government says the Israeli regime and its Western and regional allies are aiding Takfiri terrorist groups that are wreaking havoc in the country.