Syria
Syrian Army Forces Standing Order to Start Operations in Idlib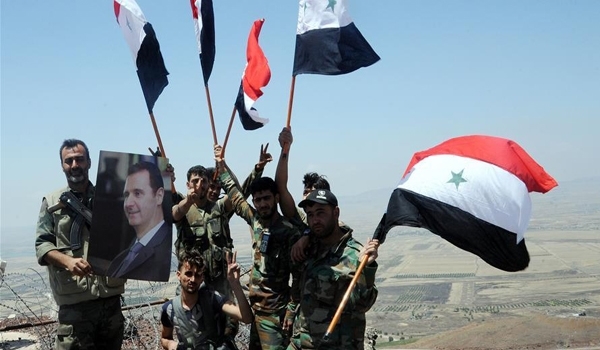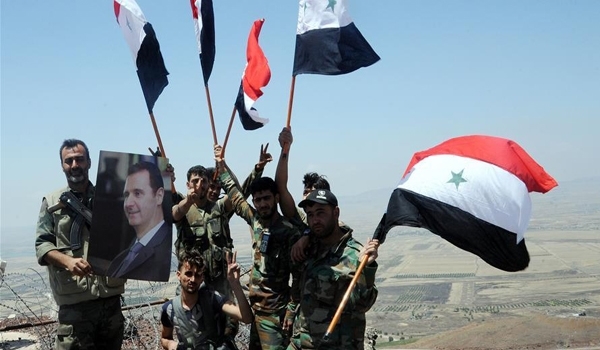 The Syrian army forces are fully prepared to kick off massive military operations to liberate Idlib province.
The Arabic-language website of Sputnik quoted Syrian field military commander Ali Taha as saying on Wednesday that the Syrian Armed Forces are waiting for their senior commanders to issue the final order for the start of the anti-terrorism battle in Idlib, in case political solutions fail in the next few days.
He added that the Syrian army forces have been deployed in Eastern Idlib, Northern Hama, Sahl al-Ghab region and Northeastern Lattakia, noting that heavy weapons and military equipment have been sent to all fronts.
The commander said that a large amount of military equipment has been dispatched to all fronts in Idlib, adding that more weapons and equipment are on the way.
The Syrian Army dispatched on Tuesday more soldiers and military equipment to Northwestern Syria on Tuesday for an imminent large-scale operation against terrorists in Idlib, Hama, Lattakia and Aleppo provinces.
The army sent twenty tanks and BMP vehicles, floating bridges and tens of personnel carriers to the battlefields in Northwestern Syria.
In the meantime, the army's artillery and missile units pounded the positions and movements of Tahrir al-Sham Hay'at in the village of al-Jabeiryeh and in the town of al-Latamina in Northern Hama, inflicting major losses on the terrorists.
Other artillery units opened heavy fire at the movements of al-Turkistani Islamic Party in the small towns of al-Ziyara, al-Mashit, al-Zi'yadiyeh and al-Qarqour in Western al-Ghaab Plain and in the town of Badama in Jisr al-Shughour region in Western Idlib, killing and wounding a number of terrorists.