Syria
Syrian Army Forces Utilizing Advanced Weapons in War on Terrorism in Hama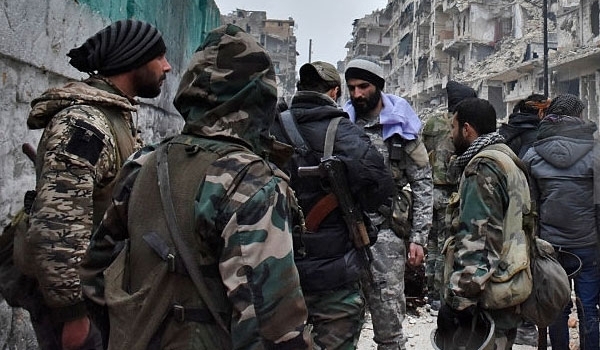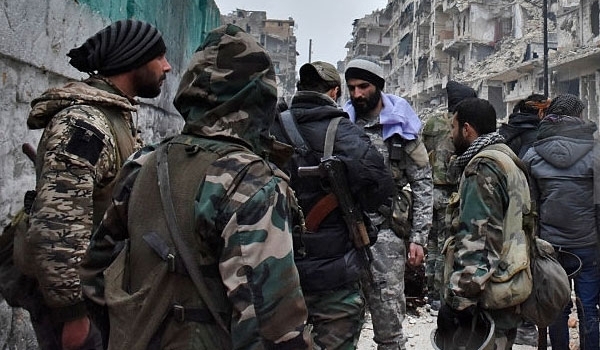 A military source disclosed that the Syrian Army Special Forces have recently been equipped with advanced arms to intensify battle against terrorists in Northern Hama.
The source said that Tiger Forces, led by Brigadier General Soheil al-Hassan, that are seen as the most powerful striking forces in Western Syrian have been using Serbian 40mm RBG Grenade Launchers and Russian AK-74 assault rifle.
The source added that the Syrian forces have also been using cutting-edge electronic anti-drone devices and systems to jam the waves and the function of terrorist groups' drones.
Reports had earlier said that the terrorist groups have used the US-made anti-tank TOW missiles to target the armored and military vehicles of the army.
Earlier reports said that terrorist groups have launched large-scale attacks on pro-government forces' positions to slow down their rapid advances in Northern Hama and delay their anti-terrorism operation towards Idlib.
The sources said that the terrorist groups that had lost large swathes of lands in Northern Hama in recent weeks carried out a fresh round of massive attacks using hundreds of fighters, but the army men repelled their offensives.
They added that Tahrir al-Sham Hay'at (the Levant Liberation Board) kicked off its third massive attack on government forces' positions in the newly-liberated settlement of al-Masaseneh, but the army men fended off their attack and inflicted tens of casualties on them.
A field source reported, meantime, that the army troops have managed to take back large swaths of territories from terrorists with the back up of the Russian and Syrian fighter jets in Northern Hama.
The source further added that al-Masaseneh is of significant importance for the army men to capture the militant-held towns of al-Latamina, Morek and Kafr Zita, that are also called as terrorists' triangle.
The source went on to say that terrorist groups are aware of the importance of al-Masaseneh, so they have tried several times to take it back, but they have failed so far.