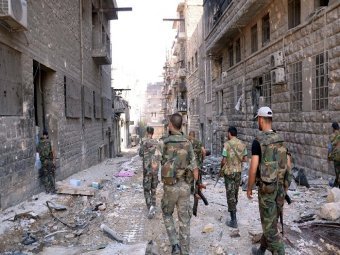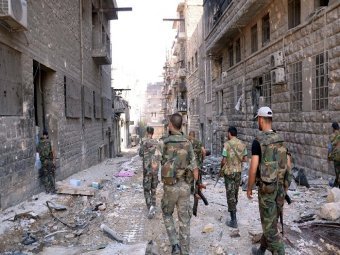 The reporter of Breaking News Network in Homs says that " fierce clashes take place between Syrian Arab Army and armed groups of Free Army militia in al-Zera'a square and near of al-Dabaa ex of al-Qusair countryside and in Talbiseh and al-Rastan, as heavy blasts are heard in the neighborhoods of Old Homs, Jossieh and al-Hesen.
Our reporter says that "units of Syrian Army clash with armed men; tried to infiltrate from Lebanon to Syria through Talkaakh and al-Qusair, while other units have carried out raiding campaigns in al-Waer neighborhood, where they clashes with the armed men there, what resulted in the death and the injuries of number of them and arresting the leaders of the armed groups.
Our correspondent continues "the armed men in al-Waer have escaped to al-Enshaat and Baba Amro neighborhoods after dozens of their members got killed during the last 48 hours.