Syria
Syrian Army Gains Control over More Regions in Northeastern Hama, Kills Terrorists' Commander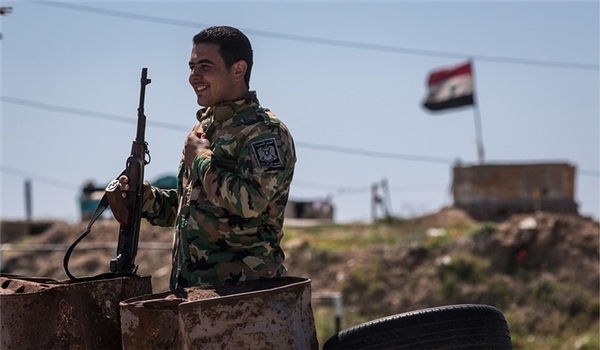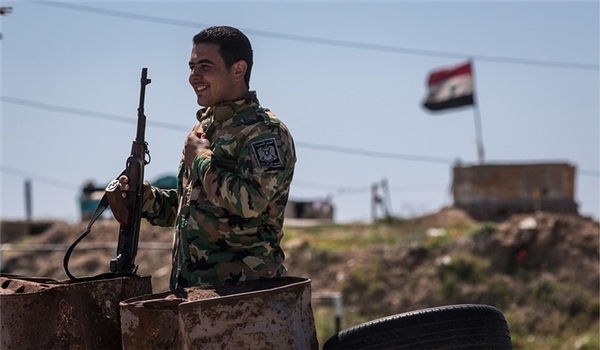 The Syrian army won back control of several points during military operations in Northern Hama toward Abu al-Dhohour airbase in Southeastern Idlib.
The army forces, supported by heavy artillery and missile fire, retook control over Qabibat Abu al-Mahdi in Northeastern Hama and continued to advance to gain back full control over the village of Um Haratayn and Tavilat al-Rahman hill in the Eastern parts of Um Haratayn.
The Syrian army soldiers killed a number of terrorists, including their military and field commander Khalid al-Aloush and his brother Hani al-Aloush, affiliated to Ahrar al-Sham terrorist group.
Meantime, a field sources said that the militants' military lines have collapsed after the army inflicted heavy defeat on al-Nusra Front (Tahrir al-Sham Hay'at or the Levant Liberation Board) during clashes.
In a relevant development on Wednesday, the Syrian Army men drove the Al-Nusra Front out of more regions in Northeastern Hama in their push towards Abu al-Dhohour airbase.
The army soldiers stormed Al-Nusra positions in Northeastern Hama and imposed control over Ra'as al-Ein hill Northeast of the village of Khneifes and the village of Qabibat Abu al-Hoda North of al-Khneifes.
Also, other units of the army hit Al-Nusra's positions in al-Mosheirefeh, Abu Dali regions, Tal (hill) Al-Moqata'a, Tal al-Tawil and Tal Awvad and imposed major losses on the terrorists.
In the meantime, the Syrian Air Force pounded terrorists' strongholds in the towns of Atshan, Abu Dali and al-Tamanna in Northern Hama, killing a number of Al-Nusra fighters and destroying their positions.