Syria
Syrian Army Gains Control over Strategic Heights near Deir Ezzur Airbase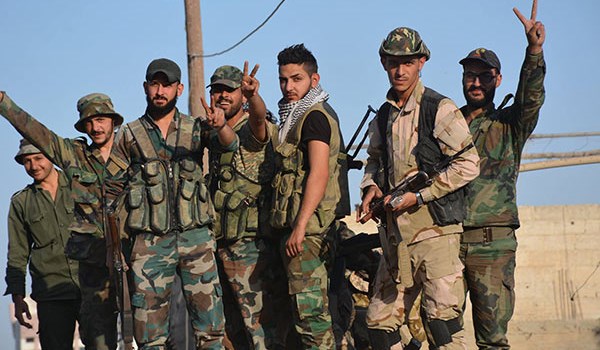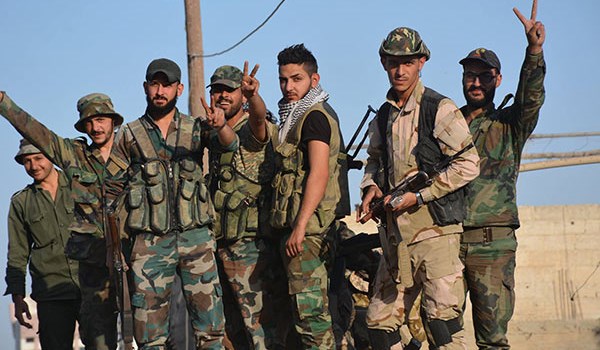 The Syrian Army troops continued to hit ISIL's defense lines in regions near Deir Ezzur airbase and captured more key heights on Friday.
The army units took control of the strategic hills on the Qarrum Mountain ridge Southeast of an airbase in Deir Ezzur's outskirt.
Also, the army men managed to push ISIL back from Zamen battalion base Southwest of Deir Ezzur airbase.
The army men, meantime, captured water pumping station in al-Mari'eiyeh region.
In the meantime, the Syrian Air Force and the army's artillery units targeted vastly ISIL's positions in the villages of Ayyash, al-Janineh, Huweija Sakar, al-Mari'eiyeh and al-Hosseiniyeh.
The army units are to restore security to Deir Ezzur military airport runways to be ready for flights.
Meanwhile, a field commander said that the army's advances have cut Deir Ezzur-al-Mayadeen road.
The army soldiers continued clashes in the Eastern parts of Deir Ezzur city on Thursday, winning back control of Zamen Battalion Base in the Southwestern parts of the Deir Ezzur airbase and Water Pump 1 region in al-Mari'yeh.
Also, the Syrian military men could retake control of Jazireh University, Tal al-Maqzelah region, university residential blocks, al-Rowad school in Jamiyat al-Rowad region near the town of al-Baqiliyeh in Deir Ezzur as well as several blocks in al-Baqiliyeh.
Meantime, the army's air and artillery units heavily pounded the ISIL moves and positions in al-Rowad region and the villages of Ayash, al-Janineh, Huwaijeh al-Sukr, al-Mari'yeh and al-Hosseiniyeh in Deir Ezzur, inflicting heavy casualties and damage on the terrorists.