Syria
Syrian Army gains ground in al-Muaddamiah; conducts operations in Eastern Gouta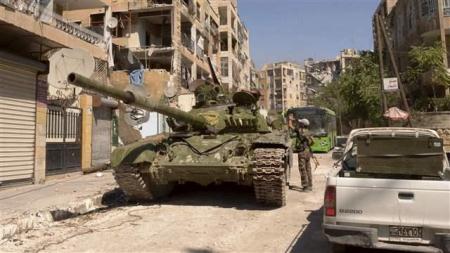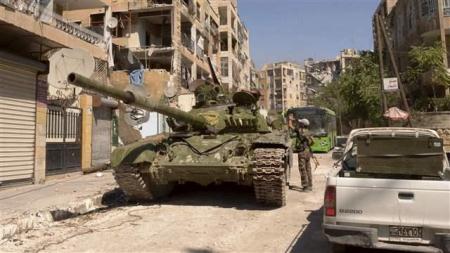 Syrian Breaking News – Exclusive
Syrian Army, through intensive, well-studied and qualitative operations, managed to destroy several strongholds of Free Army militia in the areas of al-Qaboun neighborhood, east of al-Cornish al-Westani, near the Communications Center in Jubar neighborhood and in Aliaa Farms in Duma.
This series of operations had a noticeable outcome as army killed tens of the elements of the militia. Also, army fought fierce battles in the area surrounding TAMICO factory in al-Mleiha town.
Moreover, army targeted more strongholds of militants in the towns of Hajjirah and in the farms of Yabroud. Army have advanced in the area gaining unprecedented momentum as its units retook a 1-kilometer stretch in al-Muaddamiah town, gradually pushing militias out of it.
In al-Muaddamiah, army targeted headquarters of militants in al-Mahabba village as in many other areas like Deir-Attieh, east of Yabroud, northeast of al-Nabk and al-Sarqa area in al-Qalamoun.
12 deaths reported after mortar shells hit Jaramana
Breaking News Network reporter said that 12 civilians were killed as 6 mortar shells fired by militants landed in both al-Rauda and al-Janaien neighborhood in Jaramana city.