Syria
Syrian Army Gains on Daesh in Hama, Advancing in Raqqa Highway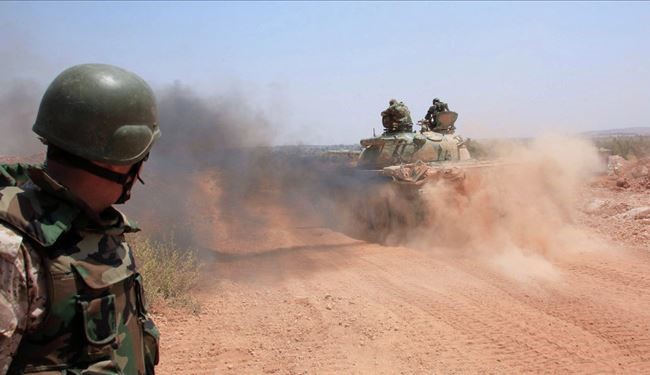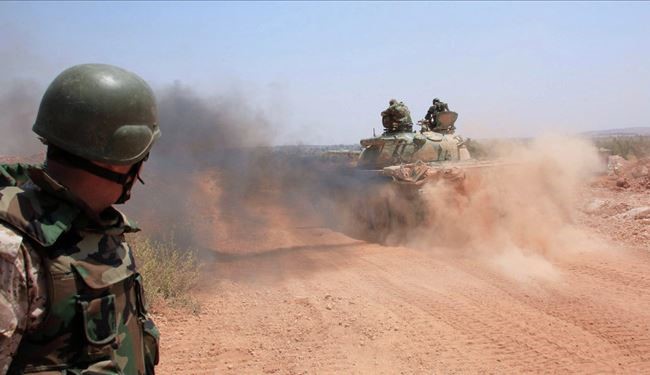 The Syrian Army, backed by allied popular defense forces, continued their advance on Daesh terrorists in the eastern part of Hama province capturing a number of hilltops along a strategic highway.
"The Syrian army troops in close coordination with the National Defense Forces (NDF) continued their advance towards the Salamiyah-Raqqa Highway, capturing several ISIL-held small hilltops," the Army said in a statement.
Syrian armed forces are now in a position to expand their control over the eastern part of Hama province and eventually advance on the de facto Daesh capital of Raqqa.
Today according to Al-Alam news network correspondent in Syrian Air force attack 22 Daesh terrorists killed and also destroyed their vehicles and an oil tanker in Deir ez-Zor.
Also according to latest development in the battle field, Syrian Army advancing against terrorists in Latakia.
On Wednesday the government troops and the popular forces managed to drive the militants from more territories in the southern part of Hama province, inflicting heavy losses on the enemy, the sputniknews reports.
Syrian government forces, backed by airstrikes, have recently been making rapid advances against the terrorists in several parts of the country destroying the terrorists' positions in in Latakia, Homs, Damascus, Deir ez-Zor, Aleppo, Dara'a and Hama provinces.