Syria
Syrian Army Gives Crushing Response to Terrorists' Attacks in Hama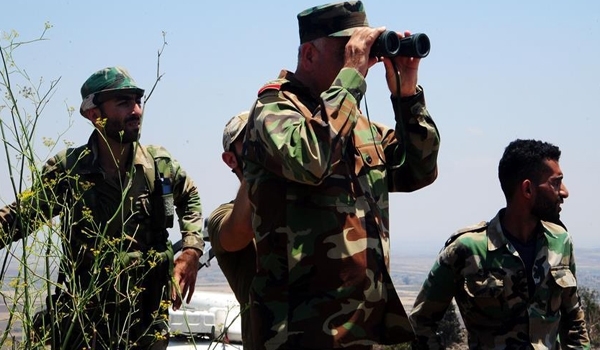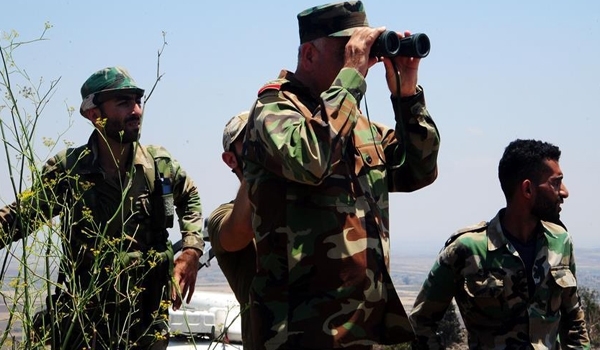 The Syrian Army warded off attacks by Tahrir al-Sham al-Hay'at (the Levant Liberation Board or the Al-Nusra Front) and its allied terrorists on government forces' positions and safe regions in Northern Hama while destroying several of their positions and killing a large number of terrorists.
The Syrian Army troops fended off the terrorists' attack on their positions in Mahradeh region in Northern Hama from their positions in Latmin, al-Arbaeen and al-Zuka, killing and wounding a large number of militants while forcing others to retreat.
The Syrian Army's missile and artillery units also heavily pounded and destroyed the terrorists' military positions near al-Latamanieh and Kafar Zita in Northern Hama which was used by the terrorists to attack the safe regions.
Meantime, a number of civilians were injured and several residential buildings sustained damage in the terrorists' missile attacks on residential areas in the town of al-Saqilieh in Northern Hama.
In Western Hama, the Syrian Army's units foiled an attack by Islamic Turkistani Party terrorist group from al-Haviz and Sharia on army's military positions in Sahl al-Ghab region.
In a relevant development on Friday, the Syrian army warded off new offensives by Tahrir al-Sham al-Hay'at and other allied terrorists in the demilitarized zone in Northern Hama and Southern Idlib, inflicting heavy damages and tolls on them.
The Damascus Army units targeted a group of Islamic Turkistani Party terrorists who intended to penetrate to the government forces' military positions in Northwestern Hama from the surrounding areas of al-Haviz and al-Havija towns near Sahl al-Ghab region, killing a large number of terrorists and destroying their military equipment as well as forcing the remaining militants to retreat.
A large number of terrorists were forced to flee the scene after their comrades were killed and wounded in the Syrian Army attacks.
The Syrian Army troops also pounded and destroyed the military positions of Tahrir al-Sham terrorists near the town of Khan Sheikhoun in Southern Idlib.
Other Syrian Army units also targeted and pounded the terrorists' military positions in areas near the town of al-Sakik in Southeastern Idlib, inflicting heavy losses on them.