Syria
Syrian Army Grants Amnesty to Tens of Militants in Homs, Aleppo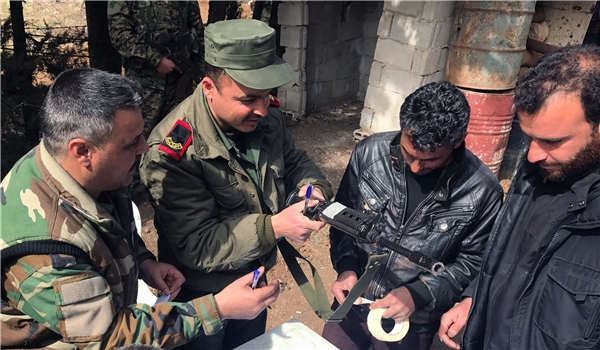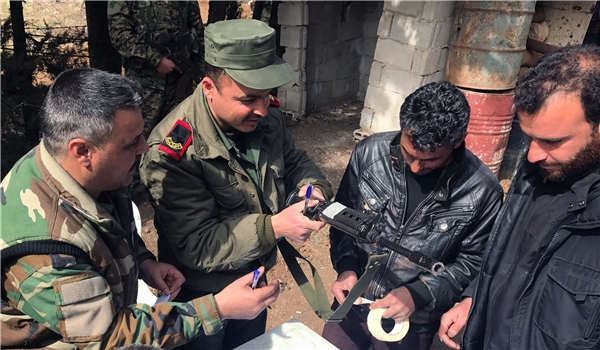 Over 285 gunmen that surrendered to the army and applied for government pardoning received amnesty in Northern Homs and Northeastern Aleppo.
A sum of 135 militants that had handed over their weapons to relevant officials received government amnesty in the towns of Talbiseh and al-Rastan and in some regions in Homs City's outskirts
In the meantime, Damascus granted amnesty to over 150 gunmen that left their positions in regions near the town of Manbij in Northeastern Aleppo.
Dissident-affiliated websites reported earlier this month that reconciliation talks were underway between Damascus and representatives of militant groups over affiliation of more regions in Eastern Qalamoun region to the nationwide peace plan.
The news websites reported that preliminary agreement was reached for the implementation of a peace plan in Eastern Qalamoun after the representatives of militants, the Syrian Army commanders and a sum of civilians met in the town of al-Rahibeh.
The websites said that the agreement was comprised of eight paragraphs, including exit of arms and military hardware from al-Rahibeh, demilitarization of the region, reviewing militants' pardoning and return of state institutions to the region.