Middle East
Syria
Syrian Army Heavily Pounds Al-Nusra Front Terrorists in Southeastern Idlib
The Syrian Army units thwarted attacks by Tahrir al-Sham al-Hay'at (the Levant Liberation Board or the Al-Nusra Front) in Southeastern Idlib and inflicted heavy losses on the terrorists by destroying a large number of their armored vehicles and killing several of them.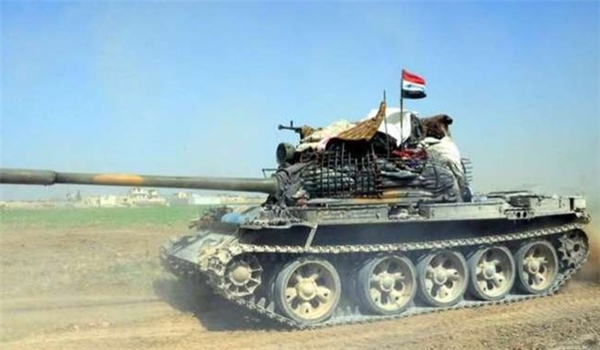 "Over the past hours, army units opened fire on the positions of Al-Nusra Front terrorists and its allied terrorist groups in Khan al-Sabil in Saraqeb countryside in Southeastern Idlib, killing several terrorists and destroying many of their heavy machinery and positions," the Arabic-language SANA news agency quoted battlefield sources as saying.
The source also pointed out that the army's fire also targeted the terrorists' fortified positions, their points and supply centers and their dens in the vicinity of Ma`rat al-Numan and Marshoorin in Idlib's Southeast countryside.
In a relevant development in late December, the Syrian Army pounded and inflicted heavy losses on the Ankara-backed terrorist groups, including Tahrir al-Sham who had reinforced their military positions for combat with the government forces.
The army troops pushed the Turkey-backed terrorists kilometers back and managed to take control of several more villages and towns in the region.
Since December 19, the Syrian Army has kicked off its military operations to take control of the last main military base of the terrorists in Southern and Eastern parts of Idlib province.