Syria
Syrian army, Hezballah launch operation to retake northern Aleppo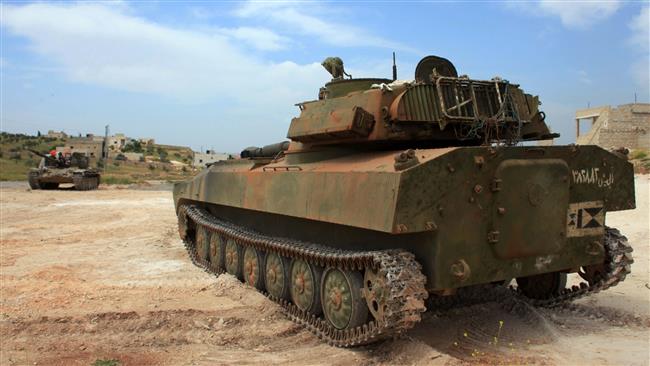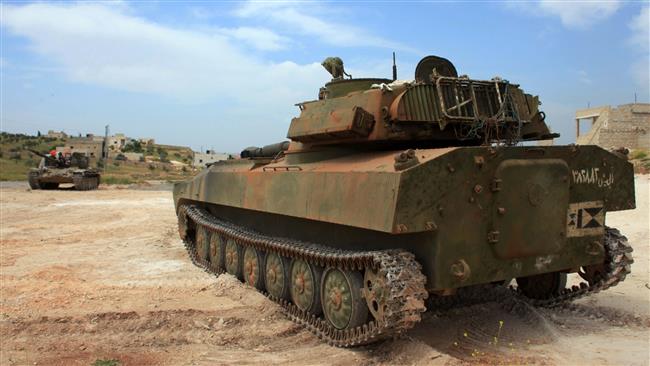 Syrian army soldiers together with fighters from the Lebanese resistance movement, Hezbollah, have mounted a large-scale military operation to liberate swathes of land in the strategic northwestern province of Aleppo from the clutches of foreign-backed Takfiri militants.
On Thursday, Syrian forces pressed a fierce offensive just north of the provincial capital city of Aleppo, located some 355 kilometers (220 miles) north of the capital, Damascus, the so-called Syrian Observatory for Human Rights reported.
Heavy fighting was reported around the Handarat region, where Syrian government forces and Hezbollah fighters sought to cut off a crucial supply line of Takfiri terrorists.
Syrian planes were carrying out airstrikes on and around Handarat, said the head of the UK-based monitoring group, Rami Abdel Rahman.
Also on Thursday, Syrian army units targeted the positions of al-Qaeda-affiliated al-Nusra Front militants in al-Eis and Kafar Naha villages of Aleppo Province, killing scores of terrorists and destroying their vehicles in the process.
Syrian soldiers also carried out operations against the strongholds of Takfiri Daesh terrorists in Abu Taltal and al-Madiouniyeh villages, which lie in the northeastern part of the province, killing a number of terrorists. A number of the Takfiris' vehicles, some equipped with machine guns, were also destroyed.
Meanwhile, a Syrian air force fighter jet was reportedly shot down by Daesh militants.
The monitoring group said it had received information that the aircraft may have been brought down near Khalkhala airport, northeast of the city of Suwayda. The pilot is reported to have been rescued.