Syria
Syrian Army, Hezbollah Continue Anti-Terrorist Operations in Jreijeer Farms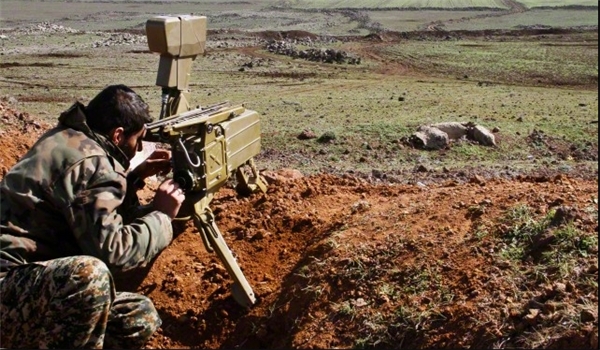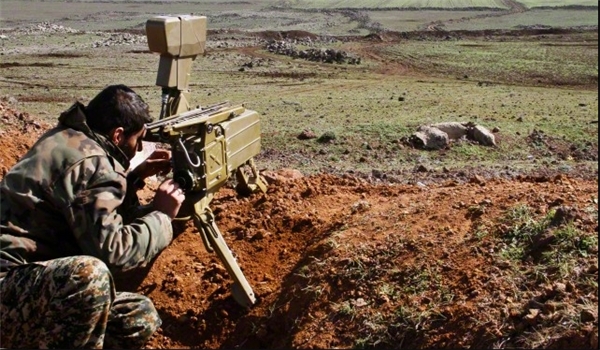 The Syrian Army alongside the Lebanese Hezbollah Resistance Movement continued on Friday advancing in Jreijeer farms in al-Qalamoun and took control over Qurnat Shiaab al-Nasoub, Qurnat Abu Harb, Qurnat Semaan areas, sources said.
The sources said that scores of the terrorists of the ISIL and al-Nusra Front fled the battlefield in Jreijeer farms after the Hezbollah fighters and the Syrian army soldiers killed and injured dozens of the two militant groups' members.
On Thursday, the Syrian army, backed by the Lebanese Hezbollah resistance movement, regained control over strategic al-Balouksat hills near Flita region in al-Qalamoun following clashes with al-Nusra Front terrorist group.
Informed sources said the Syrian army clashed with the al-Nusra militants in vast regions, including several hills and mountains.
A number of terrorists were also killed in the attack, the sources said.