Syria
Syrian Army, Hezbollah Gain Control over 90 Percent of Key District East of Aleppo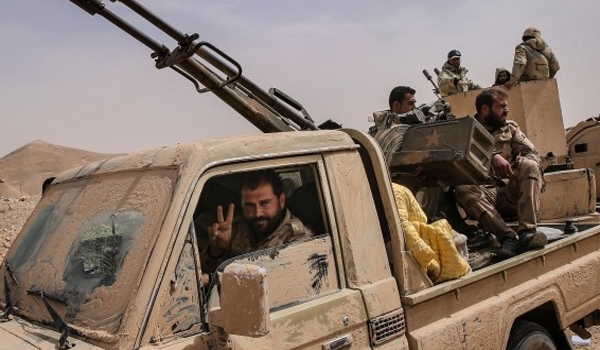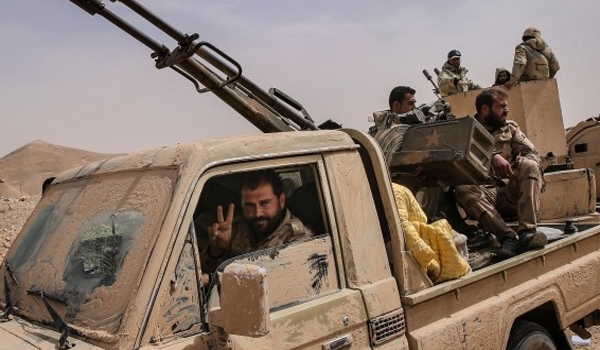 Syrian Army troops and the Lebanese Hezbollah fighters continued to beat Jeish al-Fatah terrorists back from more positions and seized control over 90 percent of Hananou Housing Project in the Eastern part of Aleppo city.
Following their advances in Hananou quarter and after beating back terrorists from Jabal Badrou district, over ninety percent of the quarter is under the control of pro-government forces now.
The army men and their popular allies are fortifying their positions in Hananou Housing Project.
In the meantime, hundreds of terrorists have been dispatched to Hananou quarter and the Old Sheikh Najjar district in the Eastern part of Aleppo city to slow down the army's rapid advances there.
Terrorists have also sent two bomb-laden suicide vehicles to Jabal Badrou district to prevent the army's foward move, but the army men targeted and destroyed the vehicles.
Tough battle is underway between the army and the terrorists in some parts of Jabal Badrou.
Earlier reports said that Syrian Army troops still continue to drive terrorists out of more positions in the district of Hananou Housing Project after wining control of Jeish al-Fatah's operations room in the Eastern part of Aleppo city on Monday morning.
The army soldiers engaged in hours of fierce clashes with Fatah al-Sham Front (the al-Qaeda-affiliated terrorist group previously known as the al-Nusra Front) in Hananou Housing Project, inflicting heavy casualties on the militants and wining control over five military bases and the districts' graveyard.
Fatah al-Sham's equipment also sustained major damage in the clashes.
Based on the reports, fierce clashes are underway between the army men and terrorists in Hananou Housing Project and the militant groups' mortar units have started shelling residential areas to decrease intensity of the army's offensive.
In the meantime, the army's missile and artillery units opened heavy fire at terrorists' gatherings, killing or wounding a number of them.