Syria
Syrian Army, Hezbollah Launch Large-Scale Operations South of Aleppo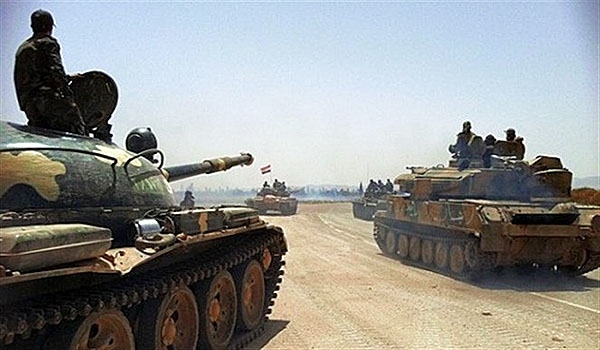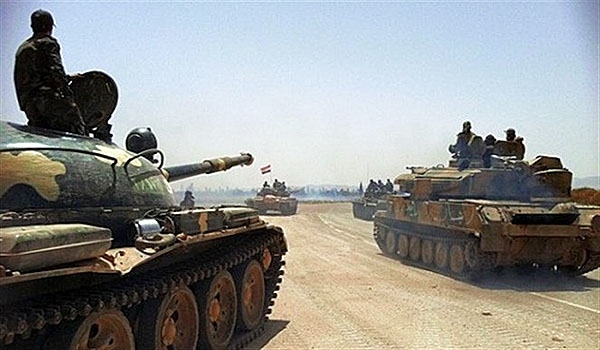 Battlefield sources said on Wednesday that the Syrian government forces launched massive operations in the Southern territories of Aleppo province near the Aleppo-Damascus highway.
"The Syrian army's 4th Mechanized Division, Hezbollah and the Iraqi paramilitary group "Harakat Al-Nujaba" have launched their operations in from different directions," the sources said.
Hezbollah and Harakat Al-Nujaba launched their joint offensive from their positions at Burnah, Al-Zeitan, and Al-Qal'ajiyah in order to target the strategic towns of Al-Zerbeh, Khan Touman, and Al-Baraoum that are situated along the vast Aleppo-Damascus Highway.
Hezbollah and Harakat Al-Nujaba have already started this offensive, striking the Southern axis of Khan Touman, while a brigade from the 4th Mechanized Division, the National Defense Forces (NDF), and Kataebat Al-Ba'ath (Al-Ba'ath Battalions) struck the towns of Al-Zerbeh and Al-Barqoum.
Currently, there have been no reported gains by any party involved in this offensive.
The main objective for this offensive is to cut-off the enemy's main supply route along the Aleppo-Damascus Highway; if it is cut-off, the militants will be without a supply line from Idlib to Aleppo.
On Tuesday, at least 12 Takfiri militants were killed in Aleppo province as the Syrian army intensified their military operations in the Northern province.
A military source said the army and its allies targeted the terrorists in Rasm al-Sahrij and Abad in the Southwestern countryside of Aleppo.
At least 12 Takfiri terrorists were killed in the military operations. Militants' vehicles and weapons were also destroyed.
Meanwhile, the army targeted al-Nusra Front terrorists' positions in al-Ameriyeh village. The militants' weapons and equipment were also destroyed.