Syria
Syrian Army, Hezbollah Preparing to Kick off Last Lebanese Border Offensive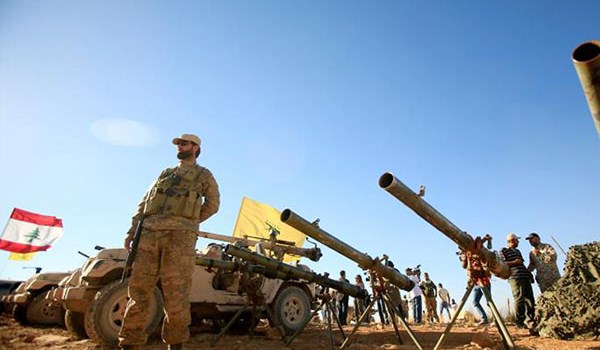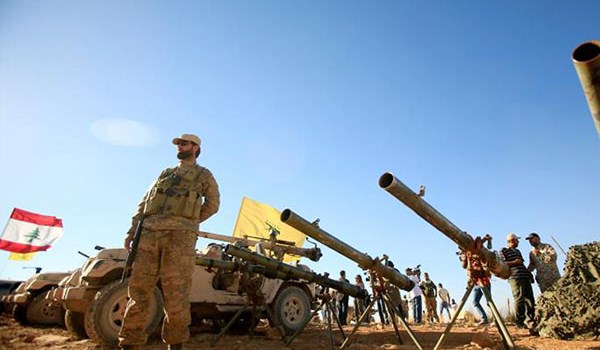 The Syrian pro-government forces and the Lebanese Hezbollah Resistance Movement are ready to launch a large-scale joint operation at Syria-Lebanon common border to drive ISIL terrorists out of the region, a military source said Friday.
The source said that a large military column of the Syrian Army soldiers and the National Defense Forces (NDF) personnel arrived in the Western part of the Qalamoun Mountains in the border region with Lebanon.
The pro-government reinforcements were sent to this front to aid in the upcoming offensive on the Lebanese border.
The source further said that the Syrian army men and Hezbollah are gearing up for one last showdown with the ISIL in the Jarajeer and Qarah barrens, which have long been under the control of the terrorist group.
The Syrian Army and Hezbollah have moved in position to launch their last Western Qalamoun offensive in order to take full control of the Lebanese border once and for all.
Another source in Damascus said that the Syrian Army and NDF have sent a large convoy of reinforcements to the Western slopes of the Qalamoun Mountains to beef up their numbers in the region.
The primary objective of this offensive will be to expel the ISIL militants from the Jarajeer and Qarah barrens, which they have had control of since 2015, the source pointed out.
Once the ISIL is expelled from the Jarajeer and Qarah barrens, the Syrian government will have full control of the Lebanese border for the first time since 2011.
Relevant reports said on Thursday that the Syrian fighter jets launched repeated attacks against al-Hashishat, Abu Hadij, al-Jarajir and Jaroud Qareh heights in Western Qalamoun, destroying all ISIL positions in al-Hashishat, including the terrorists' Central Operations Room, and killing a number of terrorists.
Meantime, the Syrian soldiers launched artillery and missile attacks against the ISIL positions in Abu Hadij in Western Qalamoun, smashing one of the ISIL bases.
Also, the Lebanese army started initial operations to cleanse the heights of Ra'as Ba'albak, al-Qa'e and al-Fakehah in the Eastern parts of the country from the ISIL militants.