Syria
Syrian Army, Hezbollah seize more areas from ISIS in southeast Syria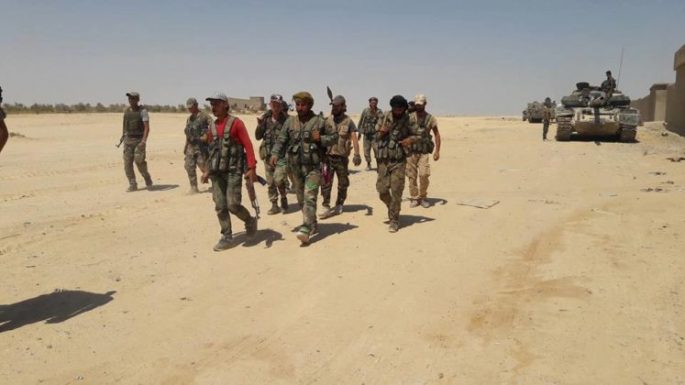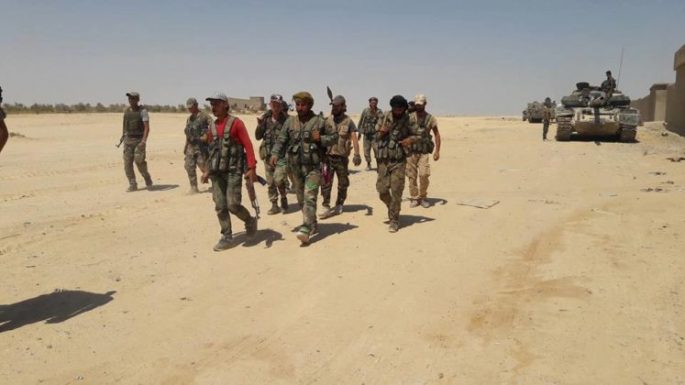 The Syrian Arab Army (SAA) and Hezbollah liberated more areas from the so-called Islamic State (ISIS) this week in the Badiya Al-Sham region.
Backed by heavy airstrikes, the Syrian Arab Army and Hezbollah were able to advance at the Qasra Al-Saqiyah area after a short battle with the Islamic State terrorists.
The Syrian Army and Hezbollah liberated Qasra Al-Saqiyah and advanced another 7km west towards the Khirbat Al-Ambashi region.
Furthermore, the Syrian Army and Hezbollah reportedly also advanced another 10km from the Al-Zalaf area to the large hills of Taloul Al-Safa
The Syrian Army's offensive in the Badiya Al-Sham region was briefly halted on Friday after the Islamic State launched a powerful attack on the strategic border-city of Albukamal; it would ultimately fail after several hours.