Syria
Syrian Army, Hezbollah Turn Khan Touman Region into Hell for Terrorist Groups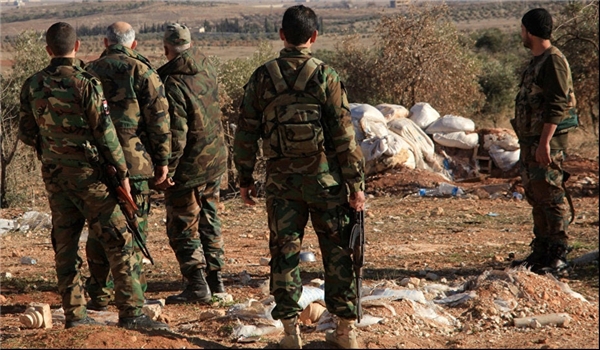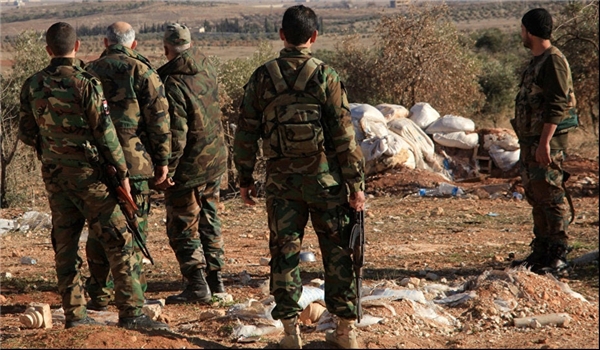 Terrorist groups suffered a heavy death toll and their armored vehicles and tanks sustained major damage after their attacks were repelled by Hezbollah fighters, Syrian army and the country's fighter jets in the Southern battlefields of Aleppo province.
Over 100 terrorists were killed many more were wounded in the failed attacks near Khan Touman, al-Zarbeh and al-Khalediyeh.
At least three tanks and over nine machinegun-equipped vehicles of the militants were targeted by the Syrian fighter jets.
Several bomb-laden vehicles of the terrorist groups were detonated in the heavy fire of the Syrian army's missile units.
Earlier reports said that the Syrian Ground and Air Forces' joint operations to thwart the terrorist groups' large-scale attacks in the Southern part of Aleppo province did not leave any chance for the militants to remain in the village of al-Khalediyeh for more than two-three hours.
"The terrorists of al-Nusra Front, Jund al-Aqsa, Harakat Ahrar al-Sham, Ajnad al-Sham, Faylaq al-Sham and the Free Syrian Army, who had launched massive joint offensives to capture the town of Khan Touman, captured the village of al-Khalidiyeh for a few hours but the heavy fire of the Syrian Army and Hezbollah fighters, backed up by the country's fighter jets, forced them to retreat from the village," the sources informed.
"The terrorist groups suffered a heavy death toll and fled the village and its surroundings to evade more casualties," they added.
Al-Khalediyeh is fully under the control of the Syrian government forces.