Syria
Syrian Army Imposes Control over Large Region in Badiyeh of Sweida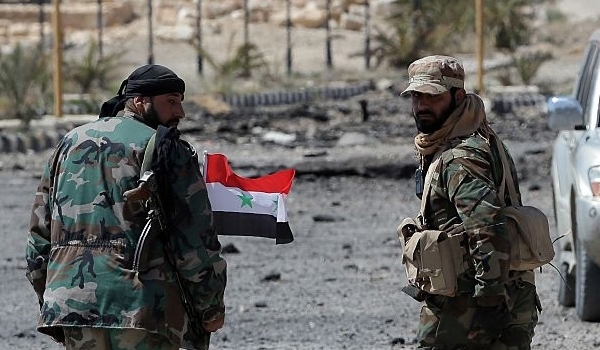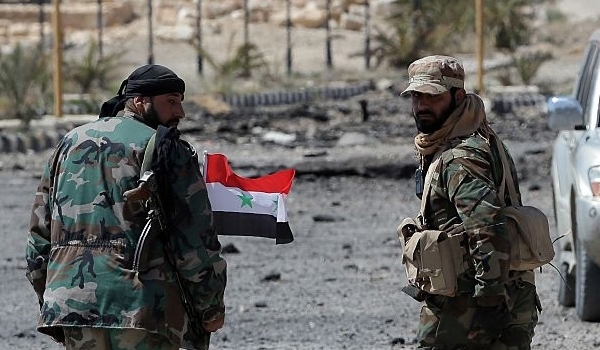 The Syrian Army troops continued their anti-ISIL operation in Northeastern Badiyeh (desert) of Sweida and seized control over a large region on Saturday.
The army men, backed up by artillery and missile units, stormed ISIL in Northeastern Badiyeh of Sweida and pushed the terrorists back from Qos Abu Jabal and Tal Moqir regions North of Khirbet al-Ambashi region.
The army men further advanced 25 km in the depth of Badiyeh and reached Qabr al-Hossein region.
ISIL has reportedly sustained a number of casualties in the attack and a large volume of its arms and ammunition were damaged in the operation.
In a relevant development on Friday, the source said that the army sent a long convoy, including elite force and tens of military vehicles to Khalkhala base in Northern Sweida.
The source further said that the airbase is located at contact line with terrorists' positions in Eastern Dara'a, including those in al-Lajah, adding that the army is possibly planning to use the airbase as its Command Center for military operations in Eastern Dara'a.
The source went on to say that the army has been forwarding a large number of soldiers and a large volume of military hardware to Western and Northwestern Sweida.