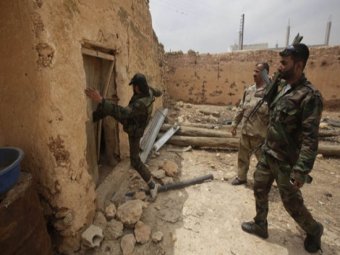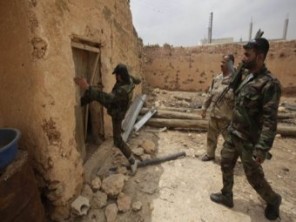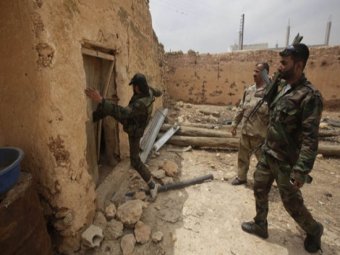 Media sources have revealed of collapse in the ranks of armed militias in al-Qusair city following the fierce battles that revolve with Syrian Army amid confirmations about "dread" of "Free Army" militia in a number of areas towards al-Qusair.
Lebanese newspaper Al-Akhbar quoted talking about information 'dismay' of 700 militia gunmen in Yabroud city toward al-Qusair, following the announcement of al-Qusair coordination all distress calls launched by the «Mujahideen of al-Qusair» to brothers «Ahrar al- Qalamoun». Other News newspaper quoted the exit of more than 400 armed men from the villages of Aleppo and Raqqa to support the 'brothers', after the Syrian border guards thwarted an infiltration attempt by gunmen from the area of Wadi Khaled, Lebanon.
The newspaper pointed out that this news raise wry smiles among the elements of Syrian Arab Army and its officers, where comments like: (We are waiting).
Sources from inside the city expects 'cleansing' during the short timetable than a week, with field leaders confirmed that the 48 hours initially capable of dropping the city, and this fall is reflected negatively on the militias inside and around the city of Homs through weakening their armed fronts in neighborhoods, particularly with their reliance on al-Qusair City in the delivery of weapons from Lebanon.
It is expected that the al-Qusair-track battle directly securing the city of Homs, then the direction of the fighting in the north to restore al-Rastan to take into consideration that al-Qusair is the strong flank for logistics supply line to the town of al-Rastan. In addition, the results of al-Qusair fall will extend to the armed militias in al-Qalamoun, in terms of loss of communication between the south and the north, ensuring not to cut international highway connecting Damascus in the north and the Syrian coast again by the gunmen, and cut supply routes between the capital and the Northern provinces